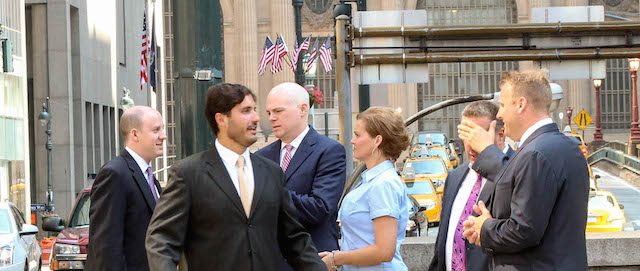 "Well, I'm pretty sure it's west of here…."
As we announced a few weeks back, Barry, myself and our director of financial planning, Kris Venne, will be in San Francisco / Silicon Valley from Monday May 4th through Friday May 8th to meet with our wealth management clients from the area. We'll also be seeing quite a few prospective clients while we're out there.
I couldn't be more excited to be making the trip. The last time I was in SF was in the spring of 2011. Facebook hadn't come public yet and Twitter wasn't even yet a business. From my friend Julian, a big-time local real estate professional, I understand that quite a bit has changed and the city is booming. I'm looking forward to seeing old acquaintances and checking out the restaurant scene (obviously).
Our clients are fairly well spread out around the bay area, from the valley to the coast. We're setting up shop in the city proper – downtown – to make things easy on ourselves.
Kris tells me we've still got a couple of slots open on the calendar to meet with prospective clients. If you've got a portfolio you'd like us to review or you'd like to say hi and discuss your financial / retirement situation, get in touch!
Email info (at) ritholtzwealth dot com with the word "San Francisco" in the subject line.
See you then!
Learn more about us here: Ritholtz Wealth Management