THIS JUST IN:
My pal Carl Richards is doing something very special for TRB readers if they act now. Buy one copy of his new book on Amazon, enter your order number on his site and win a free (FREE) autographed print of his Fear/Greed sketch, the very same one I have hanging in my office.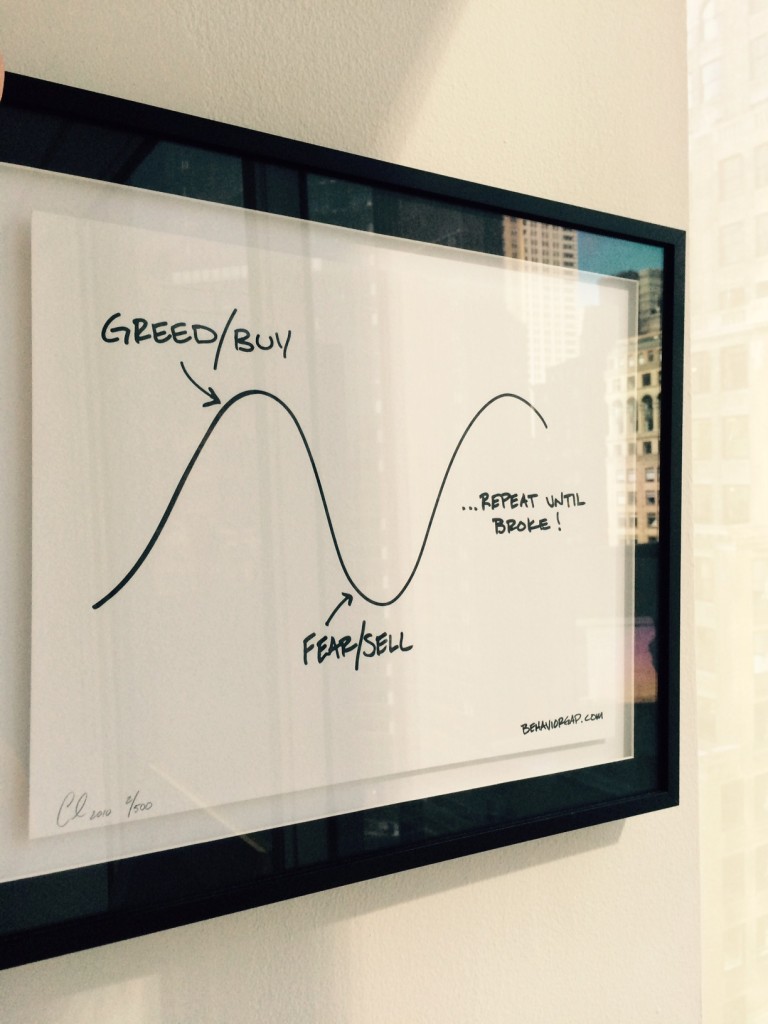 He usually retails that sketch for $97.00. He's sending it to you just for buying his book today, plus he's eating the $5 shipping cost personally!
Buy the book here:
The One-Page Financial Plan: A Simple Way to Be Smart About Your Money (Amazon)
Then enter your order number here:
Josh Brown Giveaway (Behavior Gap)
This is pretty cool. Thanks Carl!
via Carl:
Details:
Fear & Greed is one of my most popular sketches (and Josh's favorite — he has it hanging in his office).

Order The One-Page Financial Plan from Amazon today, and I'll send you a free, signed 8″x10″ letterpress print of Fear & Greed.

Both physical and Kindle orders count.

After you order, just send me your mailing info by 11:59 p.m. MDT.