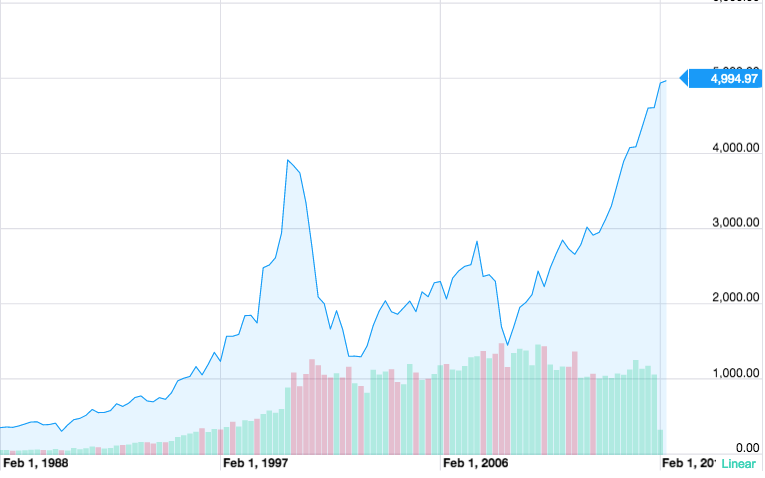 This is a developing story, but this morning the Nasdaq Composite Index just took out the 5000 level within the first hour of trading. It's been fifteen years since it peaked at these levels and a lot has changed.
Most notably, all of the promises of the internet's potential to change the world have come true over the last decade and a half – but they did so under different circumstances than the prior expectations.
There was no social media then and there were no iPhones. Streaming video was a joke, it took 25 minutes of buffering to watch 15 seconds of Pam Anderson on her honeymoon. Huge non-tech components of the modern Nazz, like Whole Foods, were a non-event, as were most of today's biotechnology giants.
It's the same but not the same. Same as always.
Congrats for not selling out your portfolio because of Cyprus banks or some other such stupid shit. The bigger picture is that capitalism is alive and well and the trend for American business is better, bigger, faster and more innovative.
Carry on, players.
Read Also: