So this: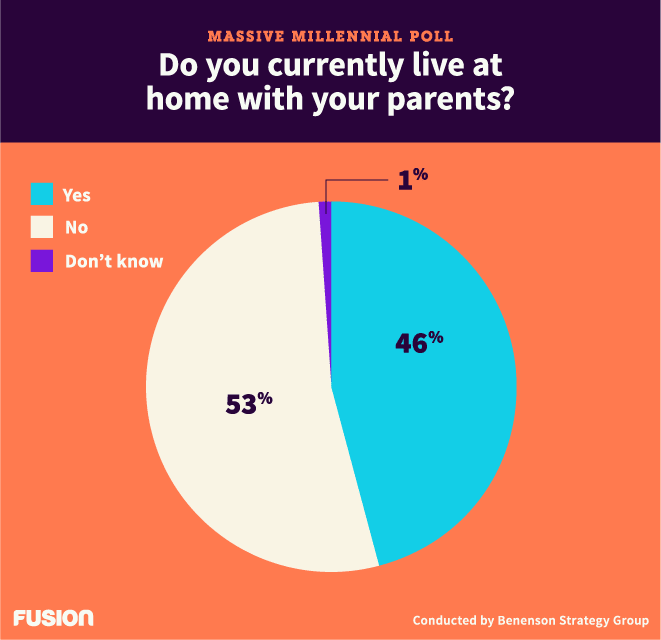 and then this: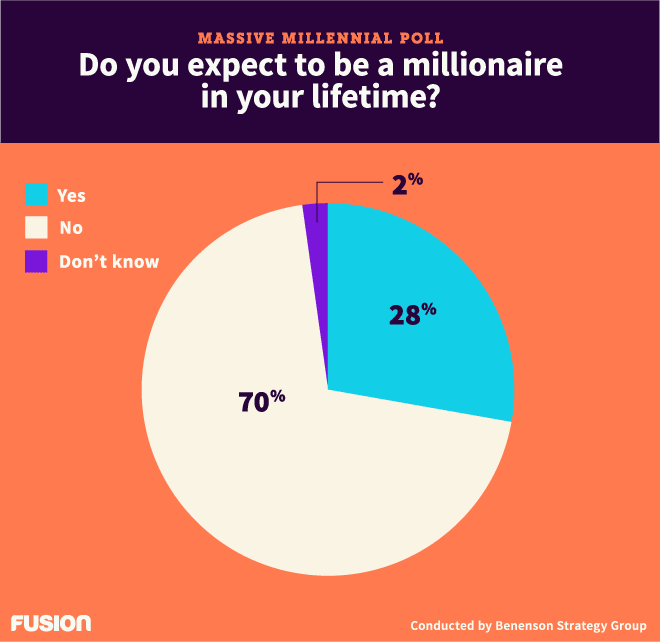 Gotta have dreams. I still do.
If you ran this poll for my fellow Gen Xers in the mid-1990's, it would've been more like 10%. Followed by write in categories:
"Whatever."
"SFW"
"Love is. What I got."
Continuing with our theme of the mass innumeracy of America, someone should explain to these kids that a million bucks just ain't going to be all that much money within a decade or so. Might just be enough to get by.
Anyway, god bless.
Source:
Broke young people remain convinced they'll be millionaires one day (Fusion)