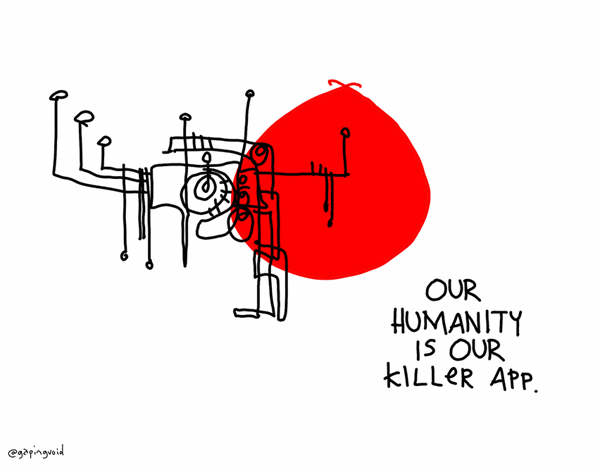 You were looking for something more in-depth perhaps? It is unnecessary. All you need to know about where we'll fit in with our technological future is here in this modern-day zen kōan.
***
This coming week, I am speaking on a panel this week to almost 2000 financial advisors about how we built our robo-advisor, Liftoff, and what we've learned in the process. I know there will be some fear in the audience and that the subject can make my peers somewhat uncomfortable. I get it.
I think what I have to say will alleviate much of the consternation people feel when confronted with technological advances that are moving faster than expected.
Conference details here:
National LINC 2015 (TD Ameritrade)
Check out Liftoff here:
Liftoff by Ritholtz Wealth Management