Trian's Nelson Peltz made it official overnight after skirmishes with the management at DuPont over the last year and a half. It's to be a proxy battle, with Peltz angling for four board seats and a three-way split up of the chemicals conglomerate. DuPont is a 212 year old company and, at $67 billion in market cap, the third largest target of an activist proxy fight of all time.
Table via the Wall Street Journal: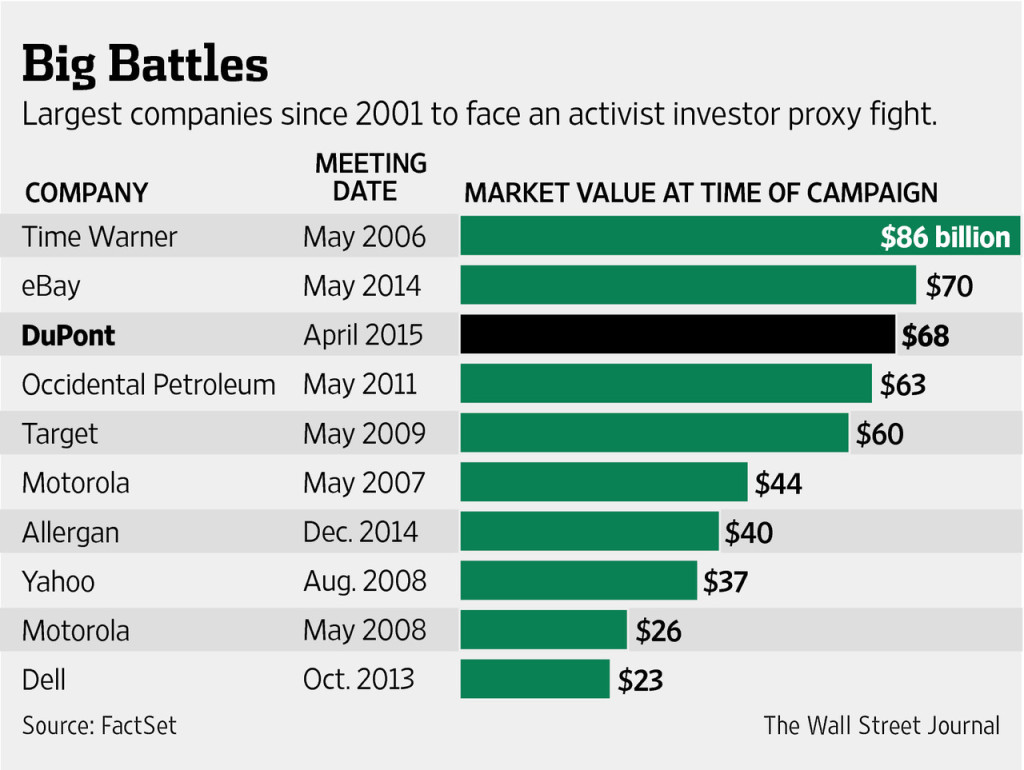 This is Peltz's first proxy fight in a decade. It could be an uphill battle for Trian, however, given how well DuPont stock has performed in recent years (266% total return since 2009) and the fact that company is already in the process of shedding some underperforming units. While activists like Trian have never been more powerful and cash-rich, they're not exactly operating in a target-rich environment these days. The majority of S&P 500 companies are trading near all-time record highs and are already returning massive amounts of cash to shareholders in both dividend and buyback form. It will be interesting to see how much support among institutional investors the activist can rouse given that they're all making money on their DuPont stock anyway.
Full story below…
Source:
Nelson Peltz Launches Proxy Fight Against DuPont (WSJ)