I've gotten to meet and even befriend many of my biggest investing and market heroes over the last few years, but Art Cashin is at the top of the list. The preeminent NYSE trader and historian celebrates fifty – FIFTY! – years on the floor on December 30th. In the meanwhile, he's seen his share of milestones over the decades – today's new record for the Dow Jones being just the latest and greatest.
Bravo, Art.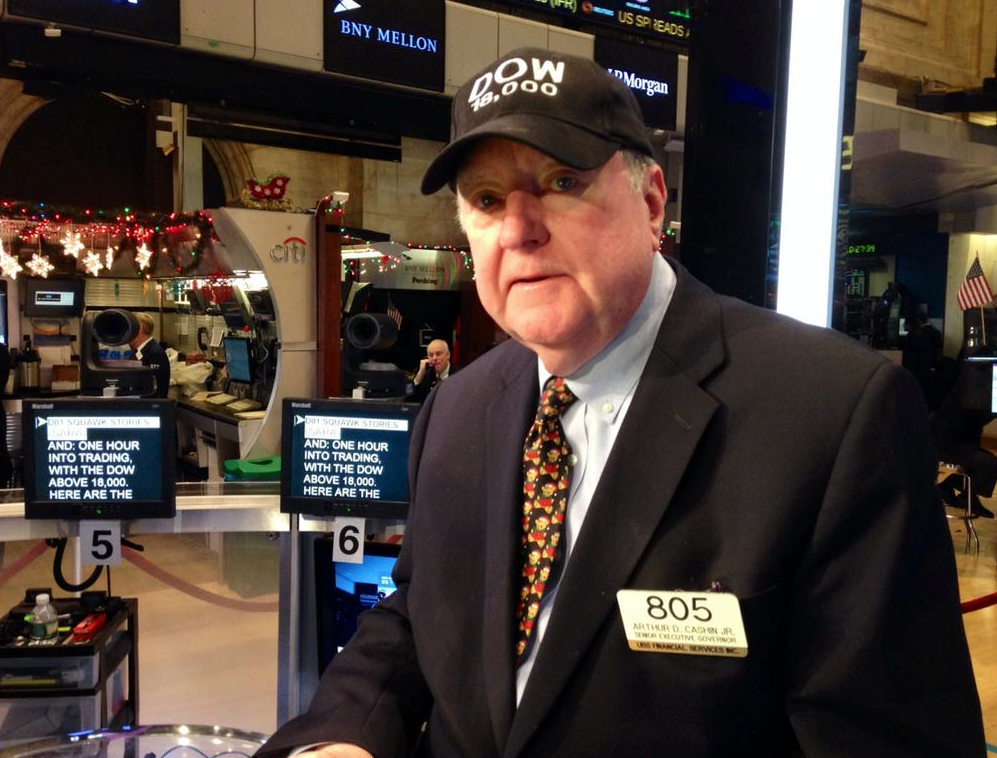 (photo via Carl Q)
Also:
U.S. stocks furthered record gains on Tuesday, with investor sentiment bolstered by the data that had the economy expanding in the third quarter by the most in 11 years.

"We've got strong seasonals, meaning this time of the year is bullish for the market; we've got stabilization in energy, with both Brent and WTI lifting a little bit this morning, as is natural gas, and spectacular economic data; GDP blew out expectations as did personal consumption," said Art Hogan, chief market strategist at Wunderlich Securities.

The U.S. economy soared by 5 percent in the third quarter, the most rapid pace since the same period of 2003.
Source:
Dow above 18,000 on upbeat GDP; Nasdaq in the red (CNBC)