Ordinarily, when a money manager breaks the trillion-dollar mark, its only a matter of time before people start saying they'll never be able to keep up the performance that got them there. Vanguard has broken $3 trillion and the wins keep coming. It helps that, aside from reducing tracking error, the funds aren't really trying too hard or spending too much.
This is a remarkable year for Vanguard's mutual funds – especially its stock funds and balanced funds – as you'll see below. This was supposed to be the year of dispersion, where stock pickers' abilities would finally shine through. Turns out, costs still trumped alpha in the aggregate.
Lots of people are blaming Apple's surge for the relative underperformance of so many managers versus the broad market benchmarks that Vanguard adheres so closely to. The theory goes that if you were underweight or out of Apple, you didn't stand a chance given its size and return. Okay, sure.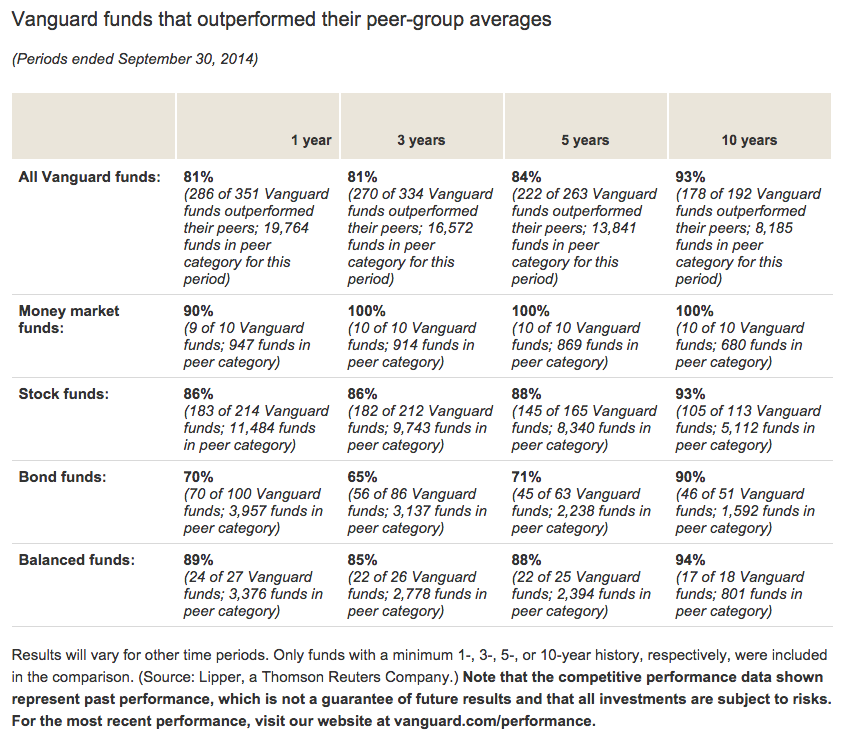 Source: