13F's dating back to the end of Q3 (9/30) are now out. I've been playing with the site Dataroma to see what some of my favorite investors have been buying and selling this fall.
Below is a screengrab of David Tepper's holdings, as per his fund Appaloosa's latest filing. If you click over, you can get his history on each position, which is probably more granular than you'll be able to find elsewhere.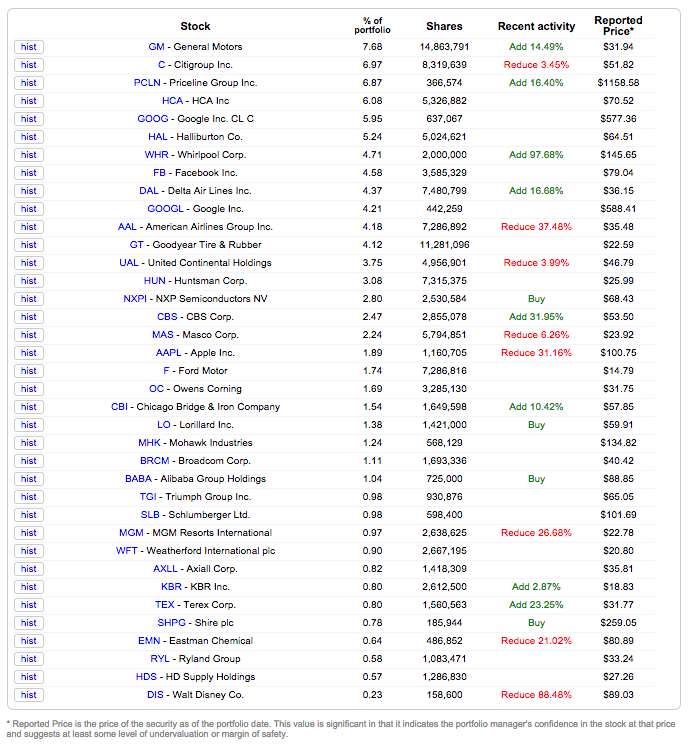 And if Tepper isn't your cup of tea, Dataroma lists the portfolios of Buffett, Ackman, Einhorn, Loeb, Berkowitz, Mandel, Klarman and all the other big dogs in the same format. It's a great resource.