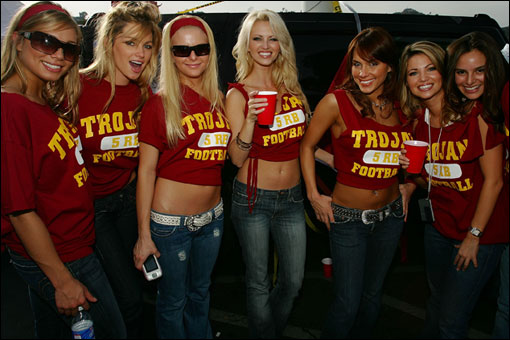 I have a friend who grew up in Northern New Jersey – a few miles from the Meadowlands where both the Jets and Giants play – and he is a diehard Dallas Cowboys fan. How'd that happen? When he was a little boy, his mom put Cowboys sheets on his bed with a matching pillowcase, the star emblem and everything. That was it. For life.
My father grew up on East Tremont Avenue in the Bronx in the 1950's when the New York Yankees were fielding teams with guys like Mickey Mantle, Yogi Berra, Whitey Ford and Roger Maris. He rooted for the Brooklyn Dodgers instead – until they left for California – even though he had to travel by train a million miles away to see their games. Then he picked up the Mets in 1962. Even though they played out in Queens, which may as well have been on Mars. Why? Someone once mentioned to my father's father that the Yankees were an anti-semitic organization (they probably were) and it stuck. It's 60 years later and he still can't watch an inning of Yankees baseball, hates every player who's ever played for them. Except maybe Saint Derek gets a pass.
My five year old son and I were flipping through college football games this weekend and we stopped at the Michigan-Northwestern match. When he heard the announcer refer to the team as the Wolverines – like his favorite super hero – his ears literally perked up off the sides of his head and his eyes went wide. "Daddy, Michigan Wolverines is my favorite team ever, let's watch all their games."
And if you think people's decision making process about stocks and sectors and funds gets any deeper or any more rational than this, you ain't been around long. Men are worse about this than women and men who were athletes or sports super-fans are borderline hopeless.
Last example – I'm a diehard Warren Buffett fan. He can do no wrong in my eyes as I read and re-read everything he's ever written or said year after year. I'm totally aware of the fact that he took stakes in Goldman and GE and then lobbied congress to bail out anything related in order to help his investments pay off almost immediately. I'm aware that he regularly consults with Senator Orin Hatch about the potential for legislation prior to putting capital at risk in a given sector. I know all about the doubletalk surrounding market-timing (he's hoarding cash while advocating index funds for others), derivatives (yes, he juices returns with them) and taxation (he's for higher taxes while financing the Burger King inversion/evasion project).
I get it.
And you know what, I don't care. If Warren Buffett rang my doorbell at three in the morning and with the body of an accidentally dead prostitute in the trunk of his Cadillac, I'd help him bury it. And I'll certainly never think that Berkshire stock is a sell.
I know people who despise Apple (the stock or the company) like my dad hates the Yankees. I know Celgene super-fans who can tell you about every year they've held it and what the stock price did during each month.
I watch people get long a stock after a great quarter and then scream for the CEO's head like sports radio callers demand their coach's resignation after the next quarter disappoints. My decision wasn't wrong, it's management that's screwing it up. My irrational love for this team isn't the problem, it's the play-calling! 
And would anyone argue with me if I said that BlackBerry shareholders are the Jets fans of the stock market?
I know guys who would paint their faces and torsos for a Facebook earnings report and people who would wear a GLD jersey to work on Fed days like its a high school homecoming.
And these are supposed pros I'm talking about. Don't get me started on the amateurs.