Quartz takes some recent survey data from around the world and lets us know which countries are the most ignorant about their own social situations. Overall, Americans are the second most clueless, led only by the Italians, who must get their news from Mars.
Here's a look at each country's citizens estimating their own nation's unemployment rate, followed by the actual rate and how far off the average guess was.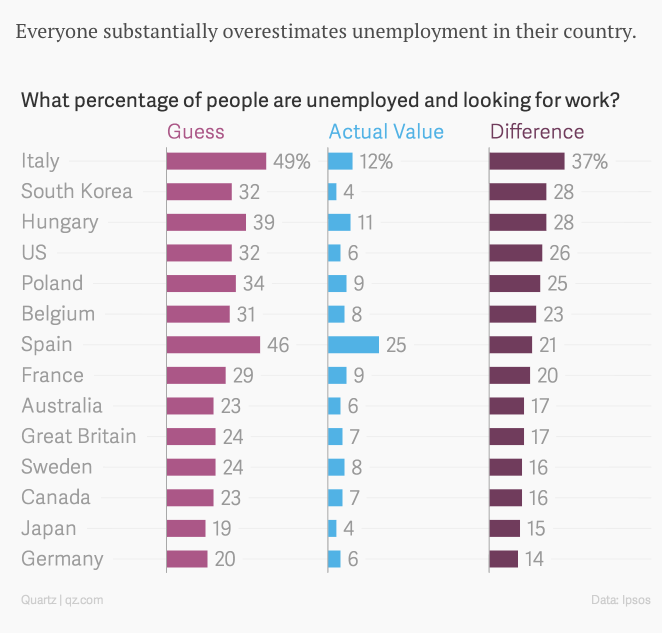 Extrapolate this non-awareness into all facets of life and you begin to formulate a clue about how clueless your friends and neighbors are.
Lots more charts at the link below.
Source:
Everything You Think You Know About The News Is Probably Wrong (Quartz)