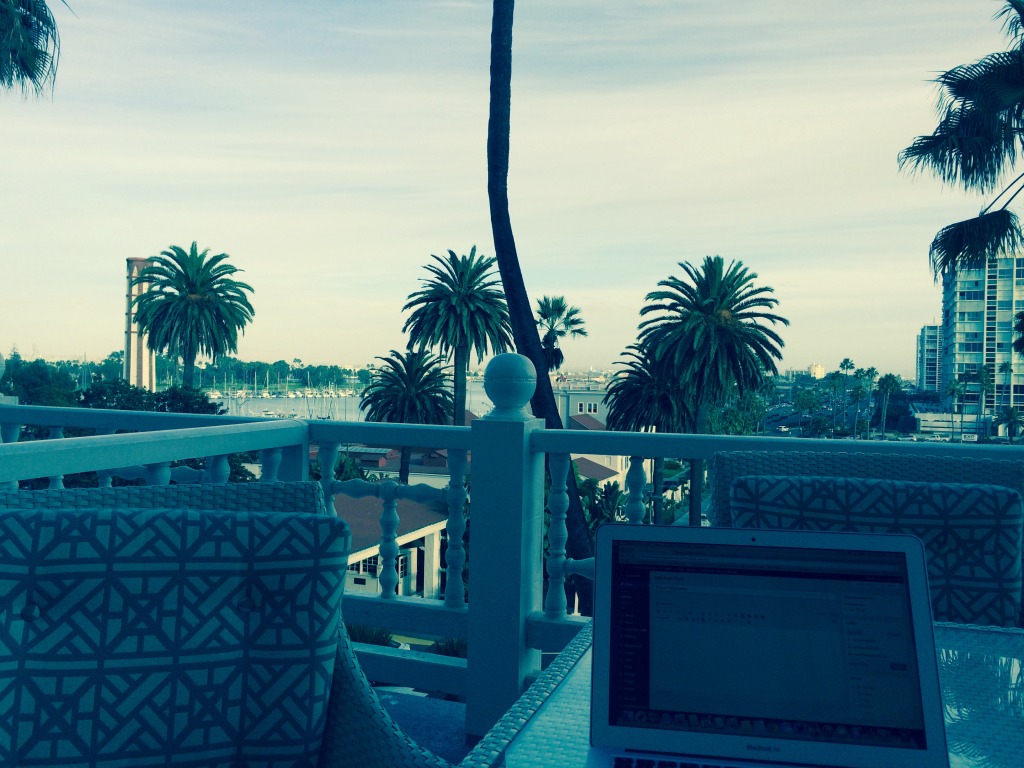 Coronado Island does not suck.
I'm out at the Hotel Del Coronado once again – one of my favorite places in America – for my friend Howard Lindzon's Stocktoberfest jamboree. This is my fourth or fifth appearance at the event, I almost never miss it.
Over the next two days, I'll be hanging with and hearing from the top entrepreneurs, founders and disruptors within the FinTech space: Hardeep Walia (Motif), Adam Nash (Wealthfront), Ross Levinsohn (Fox, Yahoo), Tom Brakke (Research Puzzle), Jason Raznick (Benzinga), Ian Rosen (MarketWatch), Bob Peck (SunTrust), Phil Pearlman (Yahoo Finance), Jack Schwager (Market Wizards) and so many more. Click the link for a full list of presenters and panels.
Anyway, I always come away with a better understanding of where the financial industry is going and how technology is going to get us there. I've made a ton of valuable contacts and friends here along the way as well. I'll be back here on the blog later with some insights from the panels and breakaways for you too.
While I'm gone, try not to crash the market. Cheers.