Research Affiliates has a bright and shiny new tool online for investors to play to with their expected returns forecast data, which is largely based on the historic ranges of long-term earnings multiples. You can plot out RA's forecast for every investable country stock market around the world. You can also toggle back and forth between chart views and narrow down your search by EM / DM or get country-specific.
Here's a graphic I pulled depicting the 10-year expected risk and return for all countries, you'll notice the two markets over at the shallow end of the pool…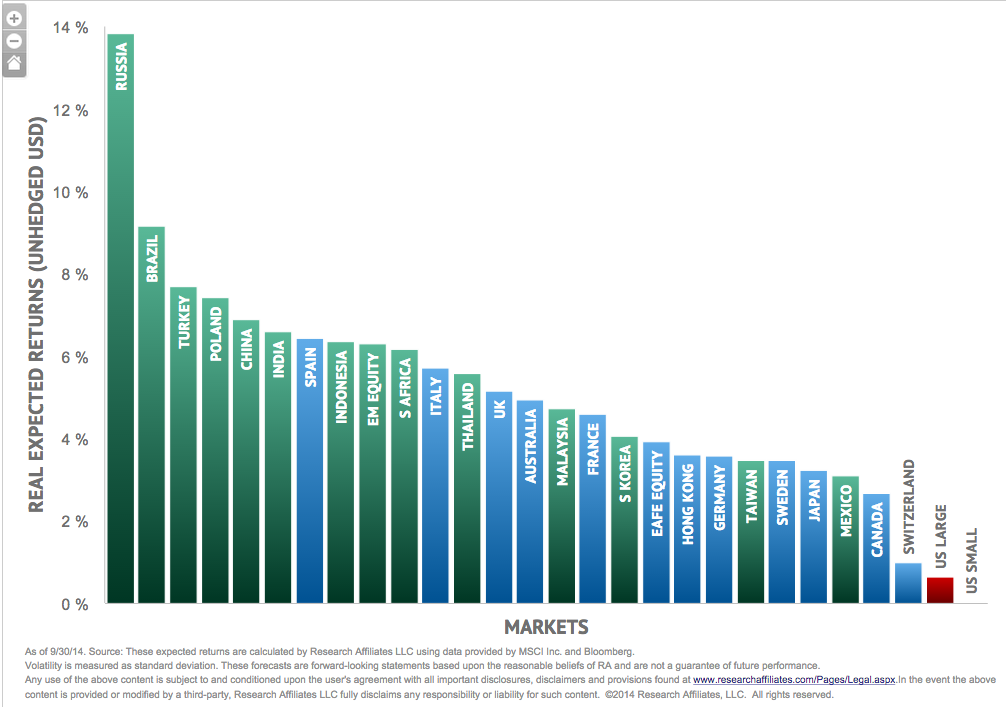 Josh here – while I go all-in long on Russian equities, I invite you to click over to play with the tool yourself. You should also read more about the Research Affiliates methodology for coming up with these expected returns forecasts. Have fun!
Source:
Q3 Expected Returns (Research Affiliates)
Read Also:
Capital Market Expectations – Methodology Overview (Research Affiliates)