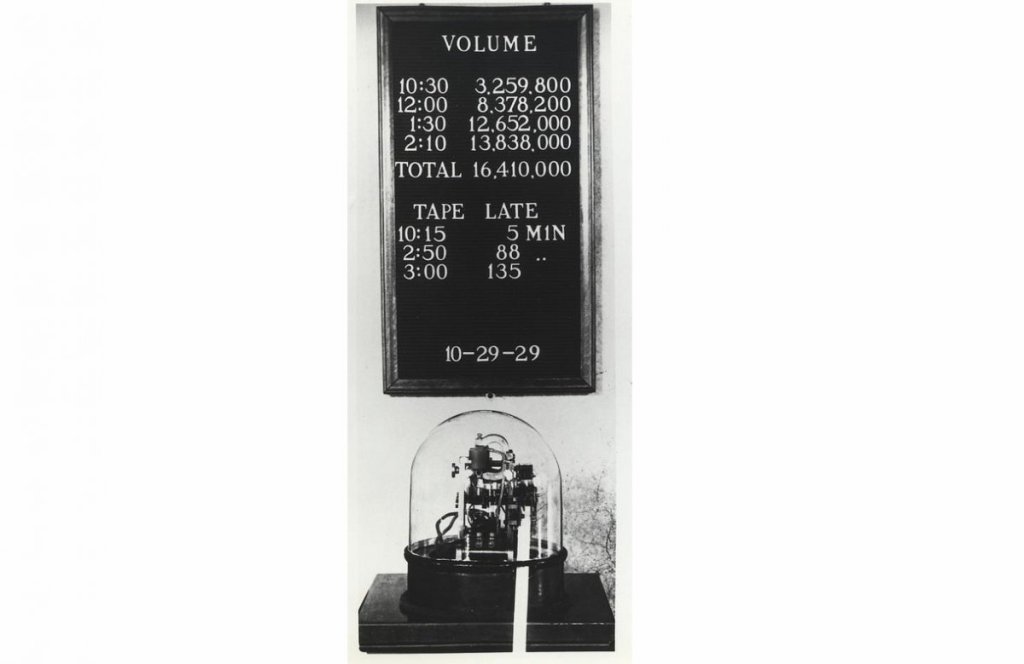 Above, the ticker tape and market data as displayed on the day of the Crash of 1929.
This was the closest thing traders had to a Bloomberg terminal. The figures above indicate the volume on the NYSE throughout the course of the day. The tape was getting later and later because of the whirlwind of activity that the clerks simply weren't ready for. Every trade had to be matched, on paper and in the ledgers, before the prices at which they happened could be reported to the tape. This was painstaking work during a normal trading day. On a day in which the NYSE saw 16.4 million shares change hands, it was nearly impossible – hence, the two hour-plus delay by the end of the session.
The image comes to us from a feature at Business Insider which includes various pictures and artifacts from the Museum of American Finance in lower Manhattan. I'm a sucker for this kind of historical stuff.
Run, don't walk, to check out the rest…
Incredible Images Of Wall Street Trading Before The Bloomberg Terminal (Business Insider)