Today you're hearing a lot about how stocks act historically during the month of September. It's considered to be the worst month of the year in terms of average annual returns and it usually leads to a pickup in seasonal volatility.
My pal Jon Krinsky CMT, technical analyst at MKM Partners in New York, put the below S&P 500 chart out last night…
While September is historically a negative month, it's really the back half that tends to see the selling, which continues into October. Below is the average yearly chart for the SPX over the last 30 years. As we can see, there actually tends to be some strength in the early part of the month, with an average peak towards the middle of the month. Given the current set-up in the market, if we are going to see September weakness, it seems more likely to occur later in the month.

Even 1929 saw early September strength, peaking on the 16th, and then saw a roughly 9% decline during the rest of the month.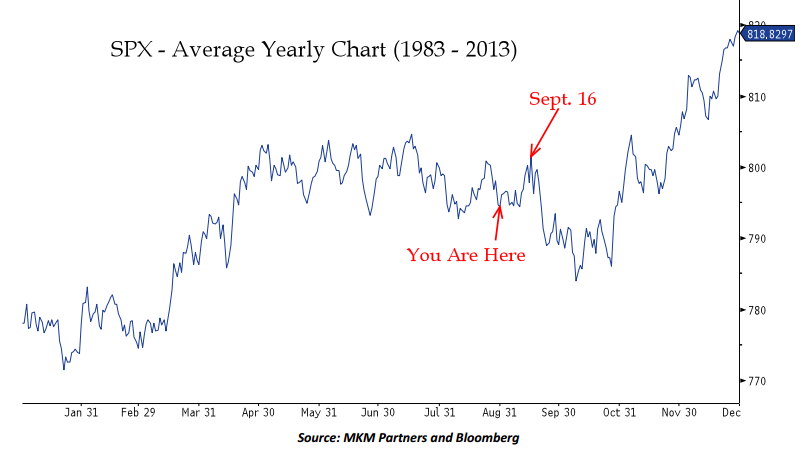 Source:
Best August Since 2000… What Does It Mean For September?
MKM Partners – September 1st 2014