Oppenheimer's technical analysts (and my pal) Ari Wald is out with an update on his bullish large cap thesis this morning. Back in April, he told clients of the firm to emphasize large caps over small caps in US equities and the call was a great one – small caps have drastically underperformed since then.
Here's his new chart showing that the drop-off in S&P 500 stocks in an uptrend marks a buying opportunity, not a cause for concern. This is an outlier call – lots of people are pointing to this as a negative divergence that represents a reason to sell.
Buy Oversold in an Uptrend

The percent of S&P 500 stocks above their 50-day m.a. has fallen to 34%, the most oversold reading since February 2014 (25%). As a sign of internal exhaustion, we would view another sub-30% reading as a tactical buy signal.

Overall, we view 1900 as near-term support for the S&P 500, we believe the bull cycle is intact, and we see recent weakness as an opportunity to buy the S&P 500's uptrend.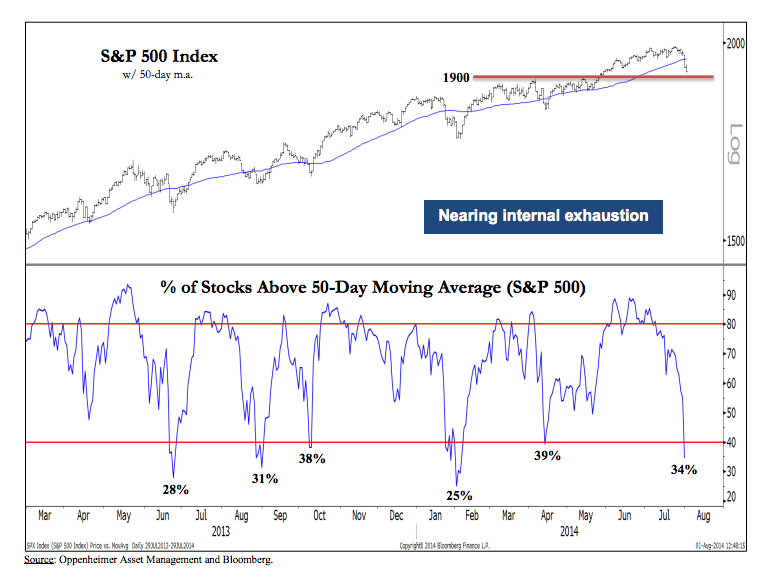 Source:
Technical Analysis: Inflection Points 
Oppenheimer Asset Management – August 4th, 2014