Look at the below table of Assets Under Management for the hedge fund industry (via Barclays), a figure which now approaches $3 trillion.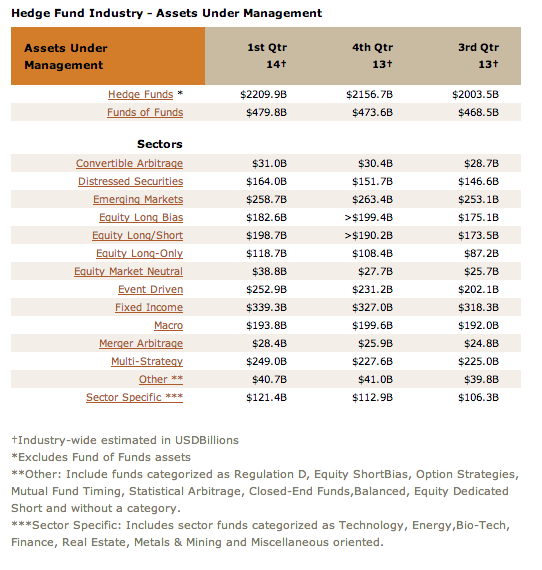 You will often hear people ask "How can this be the case?"
If markets are efficient, the logic goes, shouldn't market participants themselves be efficient? If markets are rational, should not the aggregate of the agents who make up those rational markets also be rational themselves? Much of this capital is being allocated in a highly expensive manner by these supposedly rational actors and a great deal of it is being treated to results – over long stretches of time – that do not in anyway justify the costs, opacity or aggravation. For every standout fund (and there are certainly standout funds in each category), it's been estimated that there are four or more disappointing funds.
You would think that efficiency would prevent a lot of the wild goose chase for outperformance in this day and age – especially given how easily replicable so many of these strategies have become thanks to technology and innovation.
And yet the lottery persists. The honeypot calls and investors heed that call, over and over again.
Here's one explanation for the disconnect…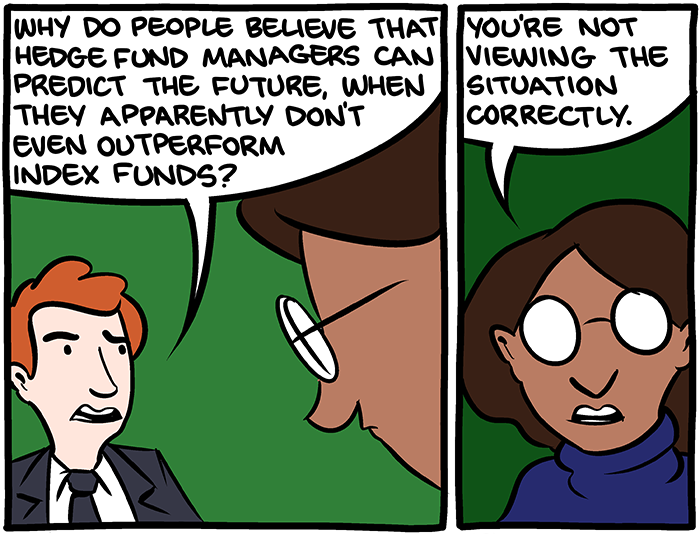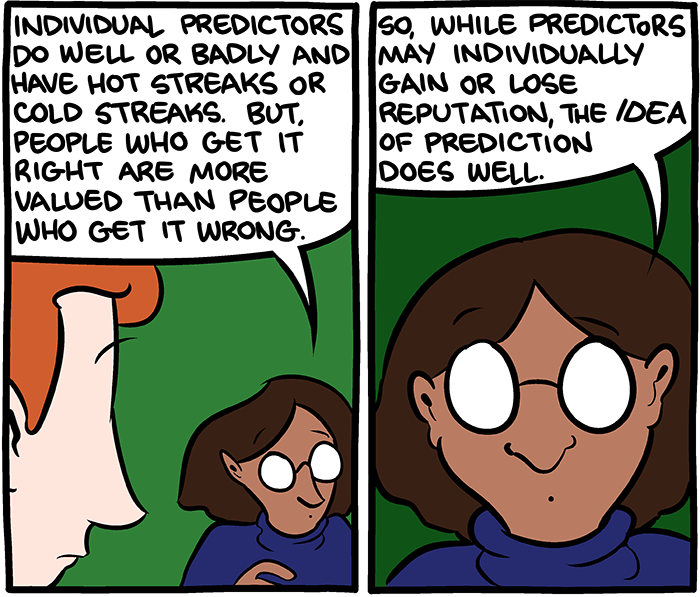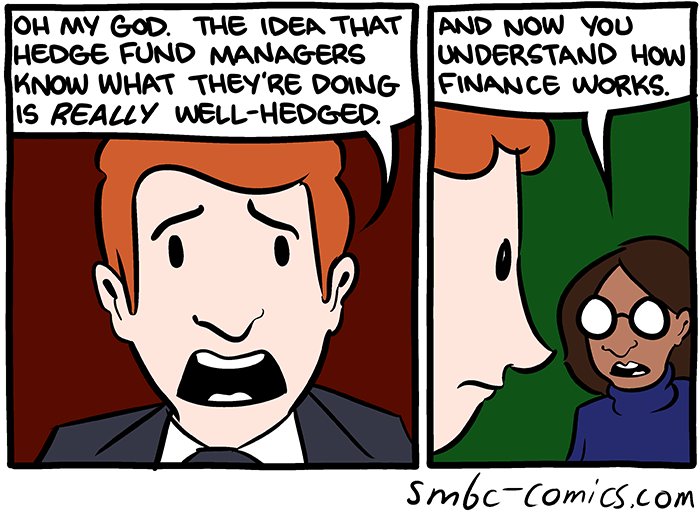 Cartoon from The Nib via Patrick Kilgore