Remember that time, in December, when everyone was like "This is going to be the year where stock-picking works," because "correlations are falling" and "dispersion of returns are rising" and blah-beddy-blah-blah?
Nope!
This is like the hardest f***ing year ever for active stock-picking managers. Especially the core managers (growth and value) who make up so much of the large cap universe. Here's Bank of America Merrill Lynch's Equity and Quant Strategy team recapping the first half of 2014 so far…
Results overall for the1H were even worse, as managers were likely caught off guard by some of the style reversals in the market. Just 19% of managers have beaten the benchmark, with only 12% of Growth managers and 9% of Core managers outperforming.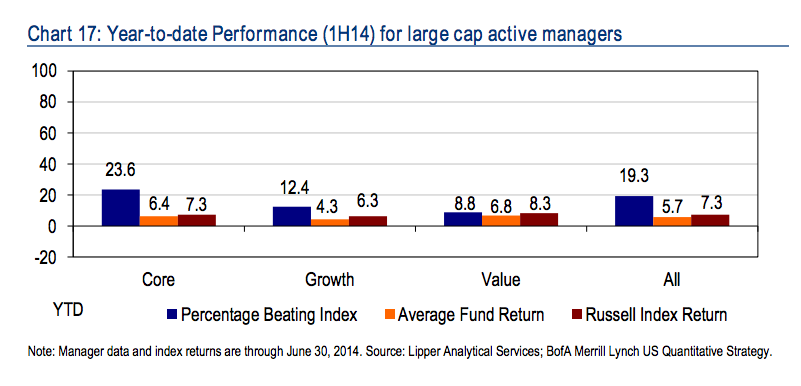 This horrendous aggregate performance has occurred even in the context of correlations having fallen back down to their historic average, high correlations being the central complaint scapegoat of every mutual fund manager from Boston to Los Angeles.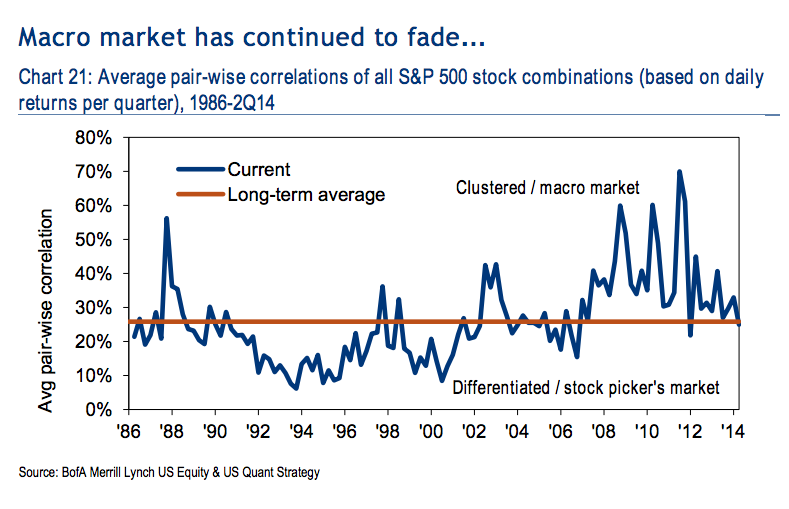 And it didn't even help at all.
So no, 2014 is not the "year of active management" and it's not the Summer of George either.
Sorry.
Source:
Why they did what they did: 1H14
Bank of America Merrill Lynch – July 9th 2014