Two phenomena, occurring simultaneously, on an unavoidable collision course with each other – professional investors are selling (or shorting) the US stock market as individual investors plow in full speed ahead…
Looking at all stocks in the S&P 500, the median stock has a short interest of 1.73 percent, far above the average median short interest, according todata analytics provider OTAS Technologies. This is just about the highest median short interest has been since September 2012. (OTAS prefers to look at median, rather than mean, short interest, because stocks with especially large or small short interest skew the latter measure.)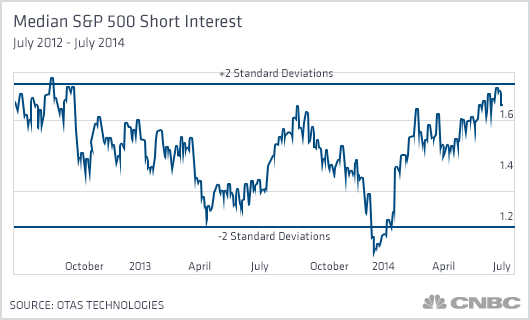 and now Bloomberg News via Zero Hedge:
Individual investors are plowing money back into the U.S. stock market just as professional strategists say gains for this year are over. About $100 billion has been added to equity mutual funds and exchange-traded funds in the past year, 10 times more than the previous 12 months, according to data compiled by Bloomberg and the Investment Company Institute.
and the chart via Merrill Lynch's quants (annotated by Tyler) that depicts this: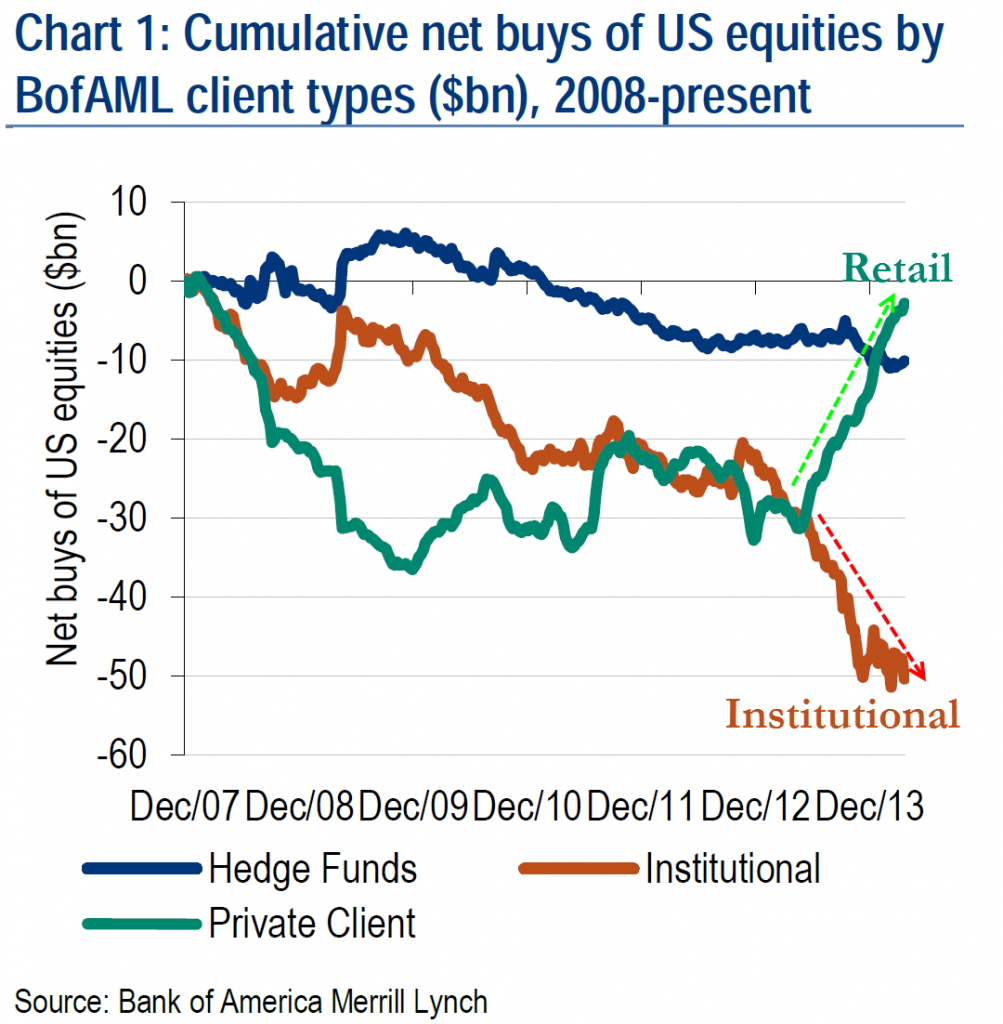 Josh here – Everybody can't be right in the end. This is a pretty stark divide. If the pros are right, we're at a cyclical peak and a plummet happens sometime this year – or at least before any further upside. If the Joe's are right, we're in a secular bull market and the cyclical peak will hurt, but not so badly.