The corporation!
Buybacks have continued, although as BofA Merrill notes, they're off the highs we saw at the end of last year, beginning of this year. Merrill Lynch's Equity and Quant Strategy team, led by Savita Subramanian, takes a look at the trends within their own customers' accounts to get a sense of who's buying and selling what.
On a rolling four-week average, everyone is selling stocks – hedge funds, private clients (high net worth) and institutions. This as equities have been making new all-time record highs. Except corporations, who continue to put stock away and shrink their floats – just as the Fed has incentivized them to do for years now.
Here's what this whole thing looks like: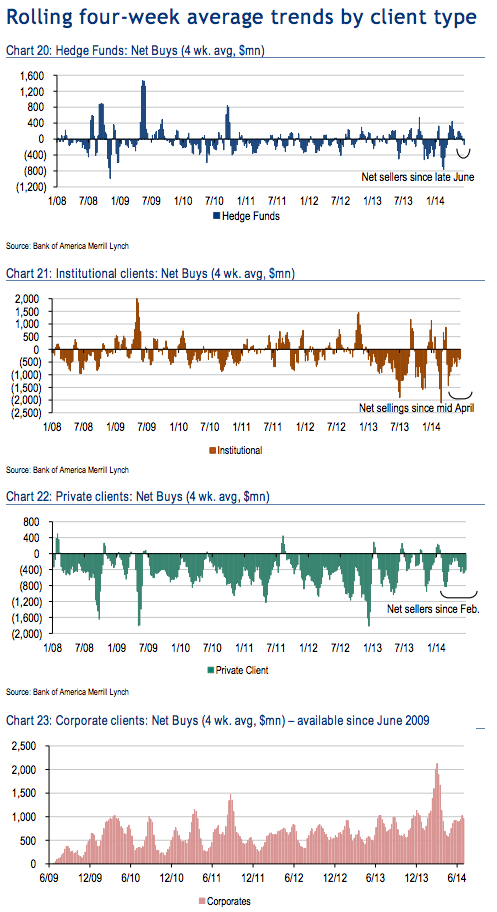 The strategist notes that both institutions and private clients are actually slowing their net sales right now.
Source:
Clients sold stocks amid another new market high
Bank of America Merrill Lynch – July 8th 2014