One of the major stumbling blocks to a broad-based financial stock rally is Citigroup's persistent inability to get its shit together.
The Wall Street Journal recounts the company's horrid 2014 so far…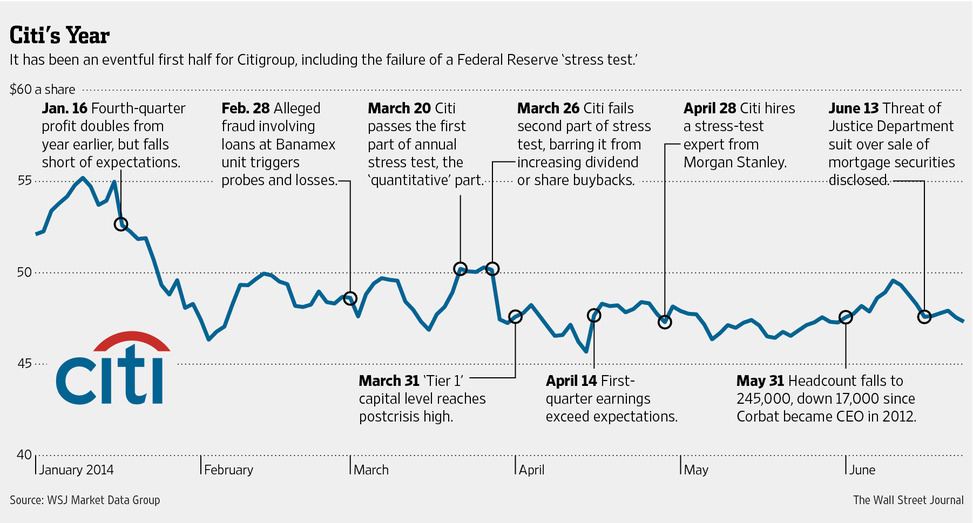 Bulls argue the stock is cheap – and they're right.
But it's been cheap for a long time and the company continues to find ways to piss shareholders off.
In the meantime, they blew out of wealth management with their partially forced sale of Smith Barney just before the industry-wide renaissance of that business line. In terms of banking, the company is bigger in Asia and elsewhere in the world – operations in over one hundred countries – but people simply don't want to hear about anything international at the moment.
The line above, about the "This is urgent", comes from an all-hands-on-deck meeting held by the CEO last month, shortly after they'd learned that the Feds failed them in a stress test (again). Click over to the link below for the full story of how the company intends to rebound:
Citigroup Fights to Recover From 'Stress Test' Failure (WSJ)