The Bank of America takeover of Merrill Lynch remains a heartbreaker to the old school Herd guys and this week's business card dust-up is just one more example. Long story short, the bank has been shrinking the size and prominence of the bull mascot on Merrill brokers' business cards since 2009 and slowly adding their own imperial red color to the firm's branding materials. If you're a thirty year corner-office veteran producer at Mother Merrill with a stable of younger "teammates" doing all your work for you while the checks roll in, this is precisely the kind of thing you have time to fuss and fret about.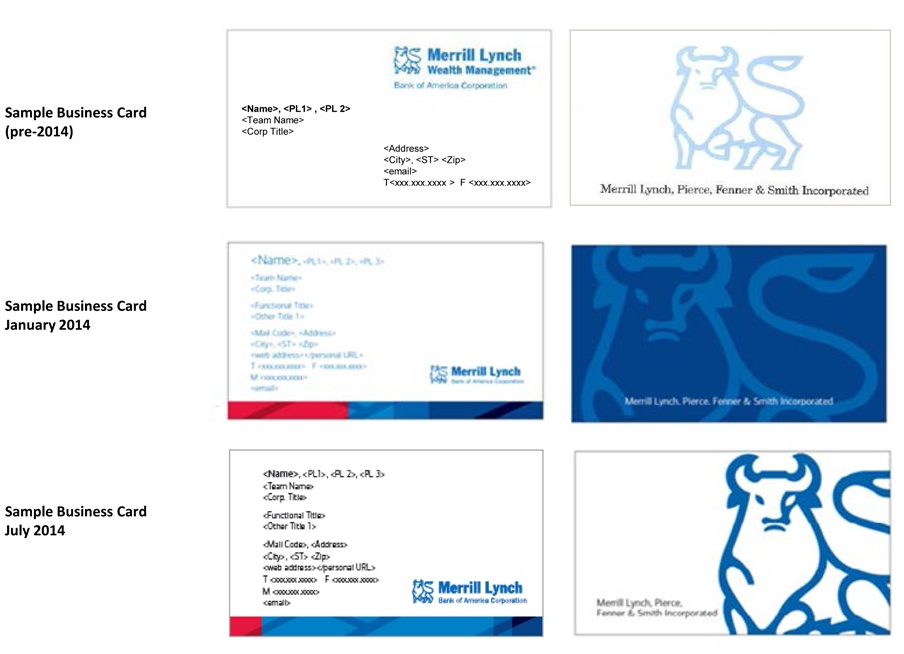 The funny part is that Merrill's spokesbroker actually responded to the Investment News story about the business cards and BofA is already capitulating:
In addition, she pointed out that although the bull on the front has gotten smaller, the new cards still feature a large image of the Merrill Lynch bull that fills most of the back of the card.

"We continue to evolve the look and feel of our communications, including business cards, to deliver 'one company' to our clients," Ms. McCabe said. "The banner at the bottom of our business cards represents our capabilities across the company while the logo and bull icon on the cards prominently represent Merrill Lynch Wealth Management."

Ms. McCabe said that the firm is planning on rolling out another iteration in July. This card will have less red on it, and the logo with the bull in the bottom right will be slightly larger. She said the next version was just continuing the evolution, but declined to discuss what feedback the firm had received.
This is bull market shit. In a more trying environment, nobody would be paying attention to the size of cartoon animal on a business card.
By the way, what is a "business card" anyway?
Read Mason Braswell's full story here:
Do Merrill Lynch's new business cards diss the brand? (Investment News)