From the 2014 ICI Factbook: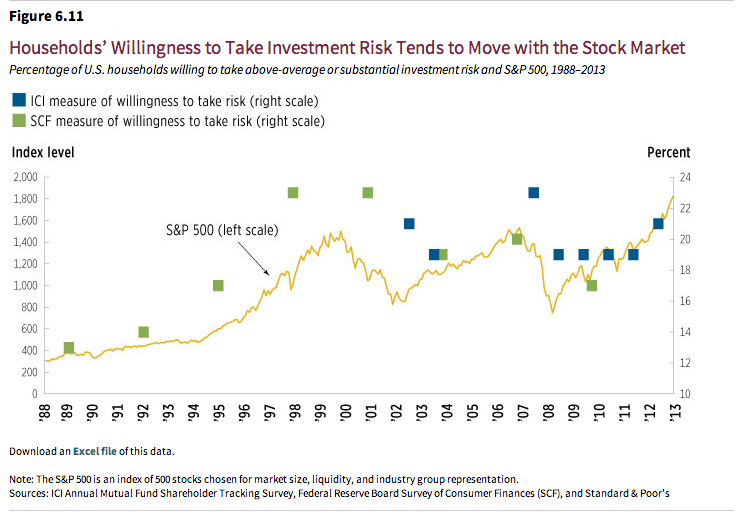 Among all U.S. households, the percentage willing to take above-average or substantial investment risk also tends to move with stock market performance. U.S. households tend to become less tolerant of investment risk following periods of poor stock market performance. For example, among all U.S. households, willingness to take investment risk fell in 2008 and remained low until the most recent survey, more than four years after the stock market bottomed out (Figure 6.11).
Josh here – If you knew nothing else about your fellow investors at all – nothing – but committed this concept to your consciousness and built a strategy to exploit it, you would attain a spot amongst the top half of all investors in the country within a single generation. You'd be better than average with only this single bit of information at your disposal. I know this for a fact because I've seen the dollar-weighted returns tables going back decades.
The problem is that you would spend a lot of the time doing the most uncomfortable things imaginable – adding risk while your friends and neighbors call you crazy and then reducing risk just as the party starts getting good.
Most people either can't or won't.