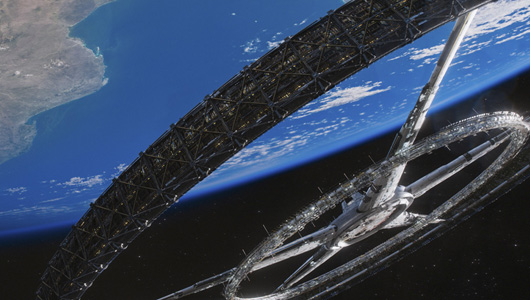 The wealthiest ten percent of Americans own eighty percent of the stock market and it is this breakdown that's been the reason why the Fed's primary transmission mechanism – QE to raise asset prices – hasn't simulated shit.
Because the people who are least likely to spend newfound cash are pretty much the only ones on the receiving end of it. The people who actually would spend additional cash they had coming in are not seeing any because they rent their real estate and barely own stocks.
But for the already-satisfied wealthiest ten percent, the news keeps getting better…
There's no turning back for dividends this year, and that's a good thing, says Howard Silverblatt, senior index analyst for S&P Dow Jones Indices and numbers cruncher extraordinaire. Barring any unexpected payout cuts, he calculates that the S&P 500 is on track to post a 10.5% jump in annual cash dividends paid in 2014. There are now 421 issues paying a cash dividend, the most since September 1998's 423. In 2013, the Standard & Poor's 500 recorded a 12% advance. "Since I look at dividends as a paycheck," he quips in S&P Capital IQ's June 2 Outlook publication, "how many of you can claim a back-to-back double-digit annual increase in your pay?" By Silverblatt's reckoning, S&P 500 companies are slated to distribute $38.7 billion in 2014 dividends, versus $16.3 billion in 2000.
Will this continue forever? Probably not, but only a bear market will stop it at this point, I'd guess.
Job number one of the CEO is to keep his job.
How does he do that? Keep shareholders happy.
And how does he do that? Make sure they make make incrementally more money each year.
And how does he do that? Raise earnings per share through a combination of some sales growth and a shrinking float of shares to spread those earnings out across via buybacks. Then distribute the rest as higher dividend payments to that smaller pool of shares outstanding.
There are other ways to do this: Innovation, growth, expansion, risk. But why bother? Those are the types of things that are hit-and-miss. And if they miss, the CEO gets fired, thus violating the prime directive of keeping the gig. No need to risk it, just buy back more shares and raise the annual payout. Mission accomplished.
And should this underinvestment in the future eventually catch up with the company, by then it will be ten years later before any kind of existential threat has become apparent. No problem, time to retire and hand the reigns to a new CEO. The money's already been made. Enormous sums of money that could never be spent in a single lifetime – 300 times the annual income of the average employee of the corporation times ten years plus compounding returns on all the non-cash compensation.
And that's where we are today. Better to be an owner of capital, massaging the money, than a creator of it, toiling in the fields in a needless attempt to produce more.
Whether or not this is truly the year that things change and CEOs start taking more growth-boosting risks, we just don't know yet (see: The Capex Comeback – Still Just Talk). But the Investor Class is getting their dividend raise this year no matter what, once again.