Wall Street resembles a busted mining town from the Old West these days – or maybe an oil town with a well that's run dry is a better analogy.
The morning Derivatives Strategy note from MKM Partners' Jim Strugger sums it up perfectly…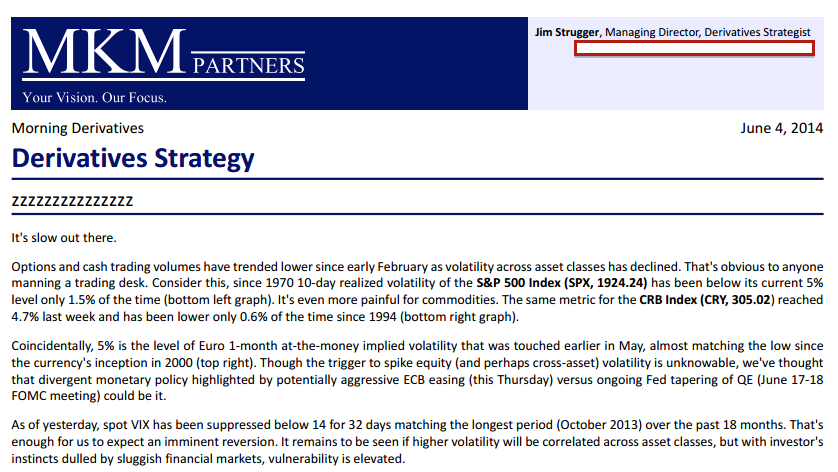 Josh here – The reason why you're reading and hearing so much about the lack of volatility is that The Street is screaming for something to do. No vol means no trading and no trading means no money to be made.
Lack of volatility is also a negative because:
a) It leads people to take more risk because they forget what it feels like to be nervous or to lose money
b) Excessively low volatility has often presaged major crises – mid-2007's enormous quiet being a great example.
c) It drives the media toward sensationalizing stuff that doesn't matter. You'll never see a business news operation tell their people to stay home that day, nothing to report. Goddamnit they'll find something to make you click!
Here's Carl Richards with more on how "Stability can be destabilizing"…
The Risk of Stable Markets & Investors Acting Like Turkeys (Behavior Gap)