If you can't be bothered to look up a prospective advisor's website and evaluate its content – using common sense, not even financial expertise – you're going to get abused. Someone's going to come along and take advantage of your laziness.
News broke this week about a Mini-Madoff financial advisor in Upstate New York who was busted for using his clients' investment capital to fund his own lifestyle. 80 clients had been swindled of more than $8 million according to the SEC (via Investment News).
A Google search of the guy's name turned up his firm's clip art-laden website in under 1 second. Anyone who had taken that 1 second out would have encountered a site that looks like it was slapped together in three hours, seven years ago. It's got statements like "Employing Scott's career investment knowledge, The ELIV Group Investment Fund has returned a five year average annual return of 34.5%." With no disclaimer on the page. Red flag number one.
And then there's this beauty – an explanation of how Scott does it, annotated by me: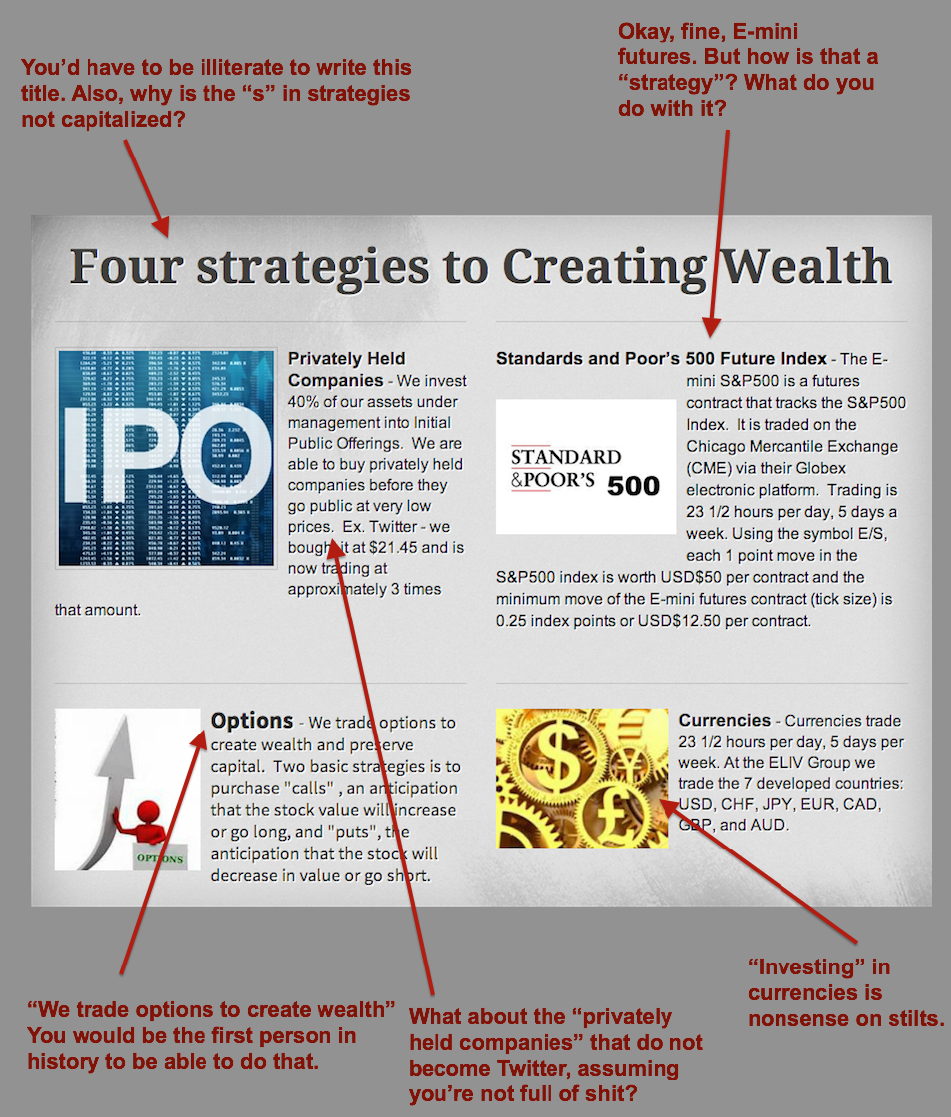 You don't need to be an expert in finance to see how fraudulent this has got to be. You only need a functioning human being with a working brain.
Would someone with a site that looks and reads like this seriously have access to Twitter pre-IPO shares?
Does trading currencies or S&P 500 E-mini futures contracts seem even remotely necessary to fund a retirement?
All of this is nonsense, it doesn't take a savvy investor to see that.
We're all busy, but can it be possible that Scott's 80 victims really didn't have the time for a 1 second Google search?