Technical analyst Ari Wald, CFA, CMT, of Oppenheimer Asset Management looks at one breadth measure that is not disappointing, even as the new 52-week high count on the NYSE is. Wald's chart and explanation below of the NYSE Advance-Decline Volume Line adds a critical dimension to the discussion about a seasonal / cyclical market top:
Trading volume is down to its lowest levels of the year and should remain light as the unofficial
start of summer has begun. However, we believe volume trends remain positive as measured
by the NYSE Advance-Decline Volume line; this is the cumulative count of advancing volume
net of declining volume on the NYSE. This volume metric reached a new high with the S&P
500 in May indicating that advancing volume continues to outpace declining volume despite
the light total number. Within the context of a generally mixed near-term market outlook we
believe accumulative volume trends argue against a bull market cycle top.
And the chart: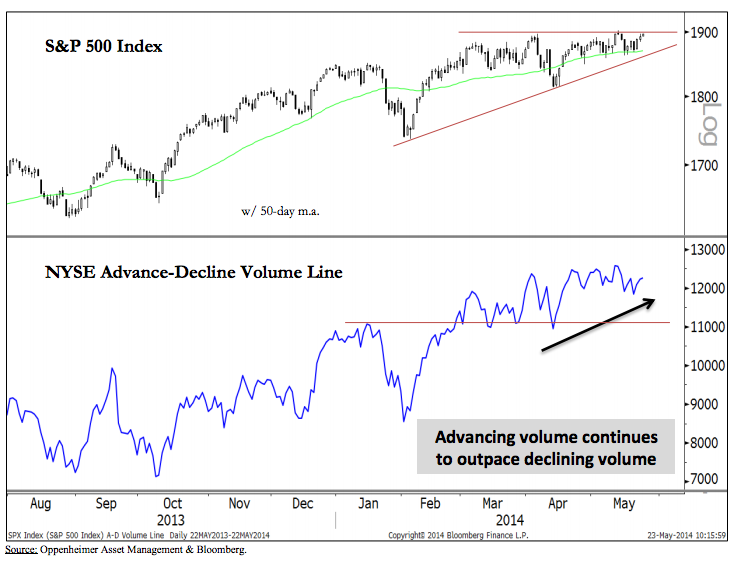 Ari remains constructive on large cap stocks with a late-cycle bent and specifically likes the charts of big cap tech.
Source:
Technical Analysis: Inflection Points
Oppenheimer Asset Management – May 27th, 2014