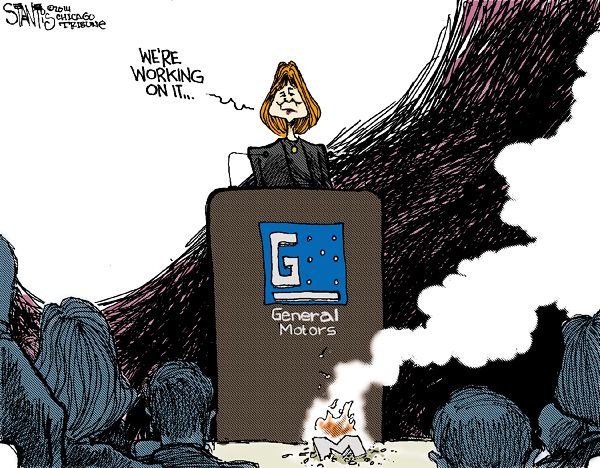 Cartoon by Scott Stantis, Chicago Tribune
GM's teaching a course in what not to do when disaster strikes.
Each week bring fresh news of more defects, recalls, hits to earnings and potential lawsuits. The company's hedge fund shareholders are dumping with abandon as management seems utterly incapable to get ahead of the news flow.
When will it stop?