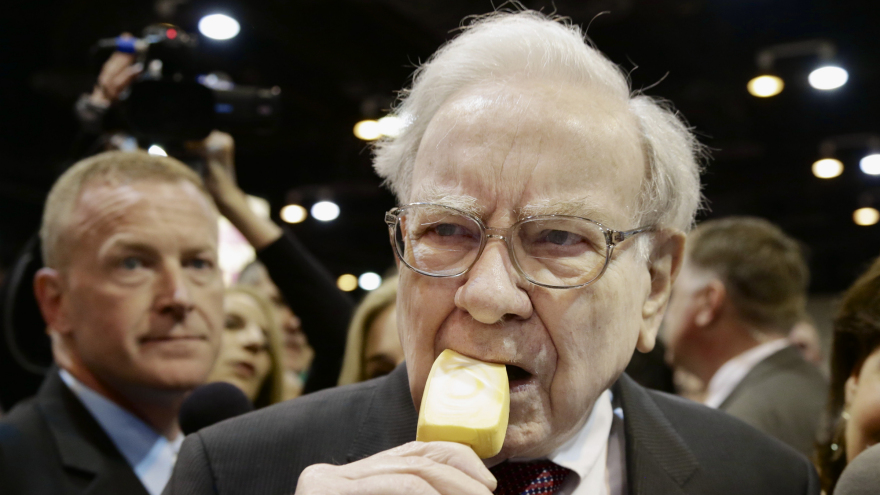 image via Quartz
One of these days, maybe next year, I'm going to get out to Omaha for my first-ever Berkshire Annual Shareholders Meeting. This year was impossible, maybe 2015 will be doable.
Anyway, here are some of the best reads I could find from reporters and attendees.
Tim Siedell says this weekend marks the End of an Era for Buffett and his company…
There's an old story about Warren Buffett. It involves nickels.

His grandfather owned a neighborhood grocery store at 50th and Underwood, in the Dundee neighborhood of Omaha. Little Warren, so they say, learned some of his very first lessons about profit at that very spot.

Apparently, he would buy a six-pack of Coke from the store and then resell each bottle individually, earning himself a nickel profit from each pack. Even then, Warren knew how to make a buck: one nickel at a time.
via Bloomberg View
Buffett and Munger took zero shit about their Coca-Cola non-vote and concerns about the railroad…
Warren Buffett on Saturday defended his recent controversial vote on executive pay at Coca-Cola Co and disappointing performance at railroad BNSF, as investors grilled him on his Berkshire Hathaway Inc conglomerate at its annual shareholder meeting.
via Reuters
Speaking of Munger, my friend Paul La Monica says Charlie was off the hook this weekend…
Charlie Munger has a reputation for being brutally candid. Throughout the Berkshire Hathaway shareholder meeting on Saturday, he continuously referred to things he disapproved of as "crazy," "insane" and "stupid."
via CNNMoney
One area in which Buffett is not expressing a ton of confidence is US housing – an area in which the company is heavily invested, from mortgages to home improvement…
Despite dozens of interviews in recent years in which he insisted he was very bullish on housing, Buffett is now pulling back, saying that "housing is not that strong yet; I'm surprised by that."
The Wall Street Journal's Erik Holm pulled off a pretty good blow-by-blow liveblog as the event happened. Some bite-sized nuggets here worth reading:
Second question from the floor is from a shareholder from Los Angeles. He's asking about buying whole companies versus buying stock, as Berkshire has moved more toward buying companies outright. He wonders how Buffett assures existing owners that his acquisition won't be too disruptive.

"We can't promise never to have a layoff…because who knows what the world holds," Buffett says.  "We can promise not to sell their business, however" so long as there's not unending losses or major labor problems.

"We are keeping certain businesses that you would not get a passing grade at business school for our reasons for keeping them," he says.
via MoneyBeat
Finally, Fortune's Jen Wieczner did a pretty good listicle of six things she learned at the annual meeting this year…
The Oracle may be a great boss in many aspects — he doesn't micromanage and rarely makes layoffs, for example — but he seems to prefer employees who accept their salaries without complaint. On several occasions during the meeting he praised managers for doing their jobs well without asking for more.
via Fortune
Did I miss any other good wrap-ups / roundups? Let me know!