This is an instant classic headline / lede combo from the Wall Street Journal. It's the kind of article that only appears in the shadow of a massive bull market while a correction begins ravaging stocks sector by sector, house by house, like the final plague from Exodus.
I'm smearing lambs' blood on my IRA statements right now, but the Journal is doing its best to keep hope alive. God bless.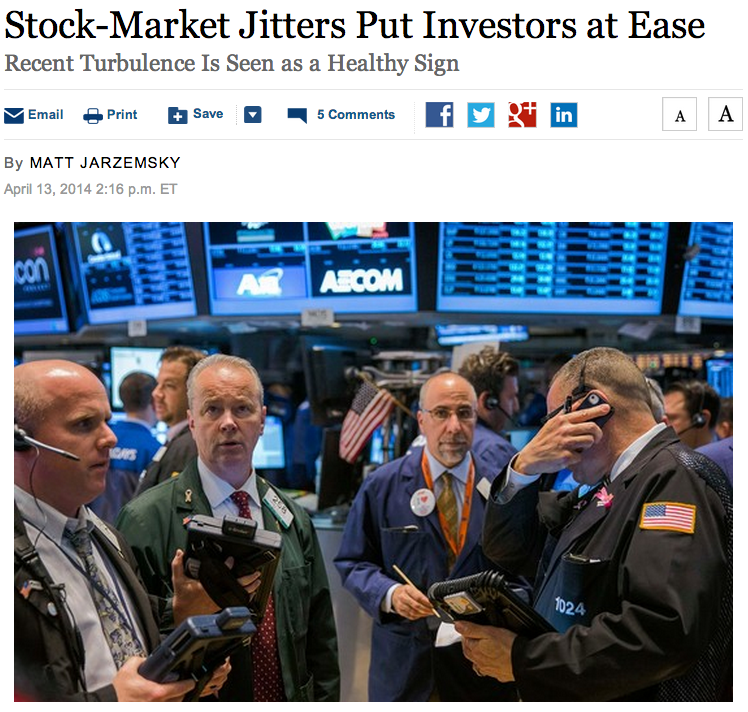 Sample dialog:
"You don't want a market to go just straight up to the sky," says Lew Piantedosi, manager of the $142 million Eaton Vance Large-Cap Growth Fund, which has lost 5.5% over the past month but is up 19% over the past year. "When you go straight up, there's not a lot of support on the way down."
Perfect.
Full article below, worth a read actually…
Source:
Stock-Market Jitters Put Investors at Ease (WSJ)