Matthew Boesler always kills it with his chart roundups from Wall Street's most noteworthy pundits, analysts, money managers and strategists. This quarter's roundup, out yesterday, is no exception.
My director of research Michael Batnick and I are proud to see our chart amidst the work of so many market-watchers we look up to and admire – people like Byron Wein, Jim Chanos, Jan Hatzius, Liz Ann Sonders, Jim O'Neill, Tobias Levkovich, Rich Bernstein, David Rosenberg and so many others.
Below is our contribution, click the link under it to see the entire series as one page.
(Click to Embiggen!)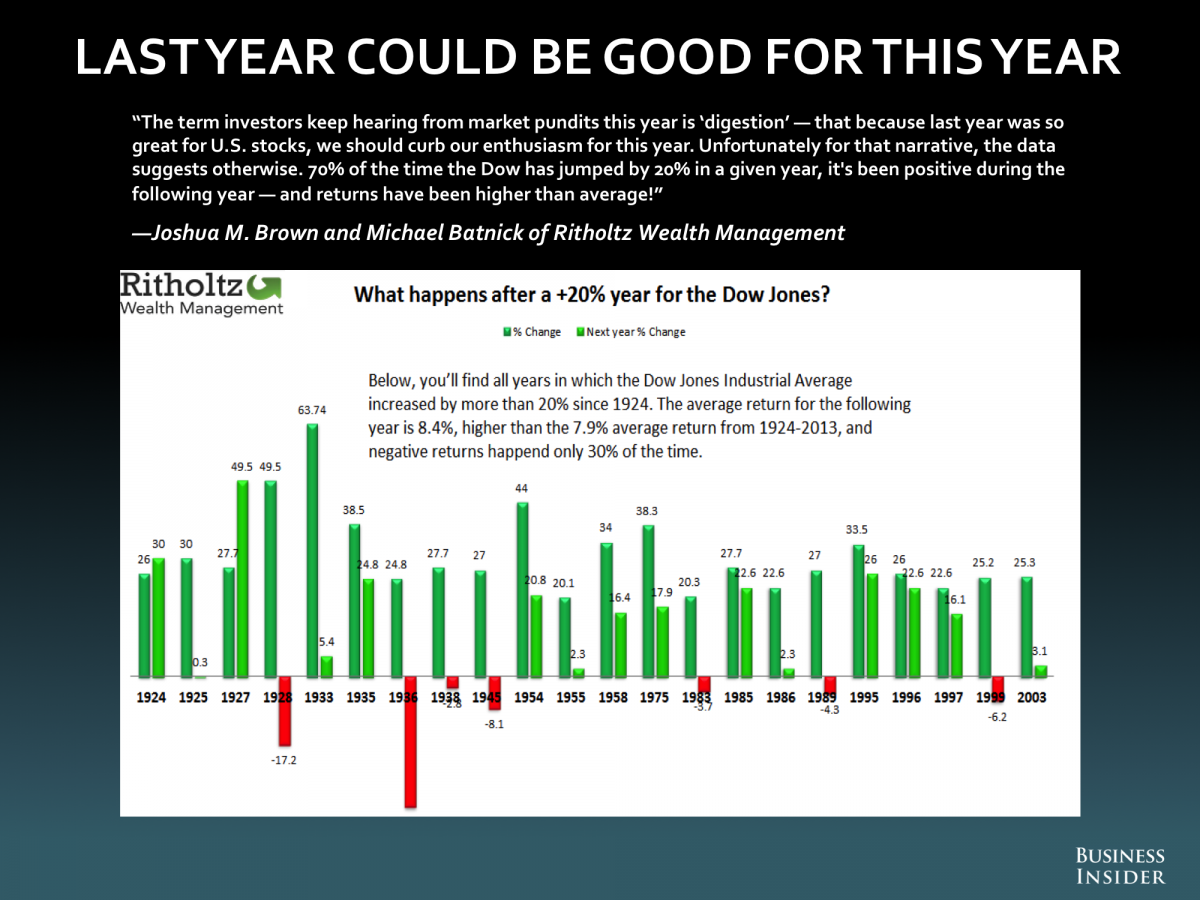 Source:
Wall Street's Brightest Minds Reveal THE MOST IMPORTANT CHARTS IN THE WORLD (Business Insider)