My friend Leigh Drogen, founder of Estimize, has just launched his newest vertical that will crowdsource M&A predictions and valuations. It's called Mergerize and I think it's a brilliant idea.
Where Estimize was launched to allow non-Wall Street analysts to publish earnings estimates for public companies, Mergerize will give those with a strategic orientation a place to tell the world which deals they think will happen and at what price. Not only will this data be fascinating for traders and investors, it's a pretty safe bet that the companies themselves – especially venture-stage – will be paying attention. And then you picture the investment bankers who advise on deals and strategy – there's no doubt they'll be looking at this stuff as well should a lot of users show up and truly create a predictive market environment.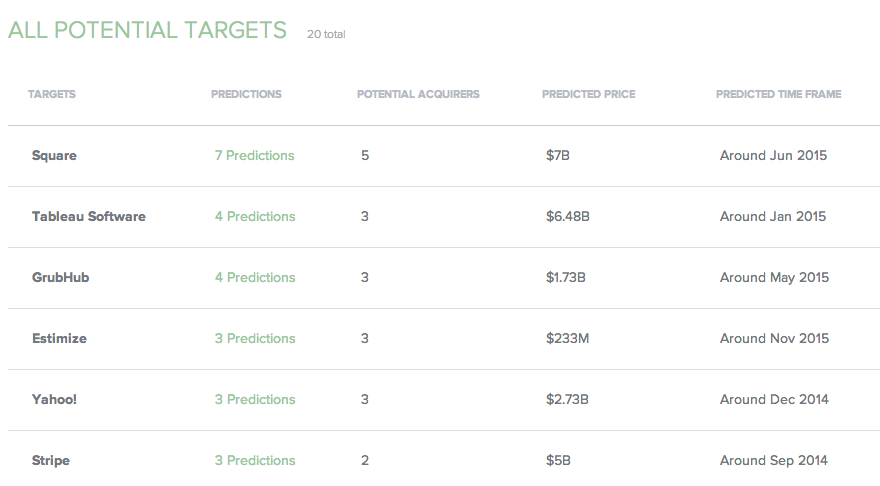 I can also imagine it going one step further – if a large enough crowd makes the case for a given deal, won't it become harder for executives to completely ignore the possibility? In this way, crowdsourcing could someday even influence M&A! Here's Leigh on that possibility:
 I can see a day in the not too distant future where corporate strategy executives come to Mergerize to see which companies the crowd believes they should buy and at what price the crowd believes they should buy them at. Right now the only feedback a corporate strategy group gets from the market before an acquisition is from a few bankers who have an insanely skewed incentive structure and want to see a transaction go down. This should give corporates a better view ahead of time. Does the crowd think Visa should buy Square? At what price? This is going to be a lot of fun.
You can read more about the launch from Leigh here:
Announcing the Launch of Mergerize.com
And check out the site itself here, don't be shy about making some predictions!