According to today's official release, Zions Banorp was the only major US financial institution found to have failed the Federal Reserve's "Stress Test" this spring. The CEO is widely expected to commit ritual seppuku on the steps of the company's headquarters to atone for his disgrace.
Just kidding, he'll get a raise and increased bonus, as is his birthright. And his son will be taking your son's place at the Ivy League school it cost you $5000 just to apply to. Also, his wife is probably hotter than yours. Live with it.
More from the WSJ:
The Fed said 29 of the 30 largest institutions have enough capital to continue lending even when faced with a hypothetical jolt to the U.S. economy lasting into 2015, including a severe drop in housing prices and a spike in the unemployment rate.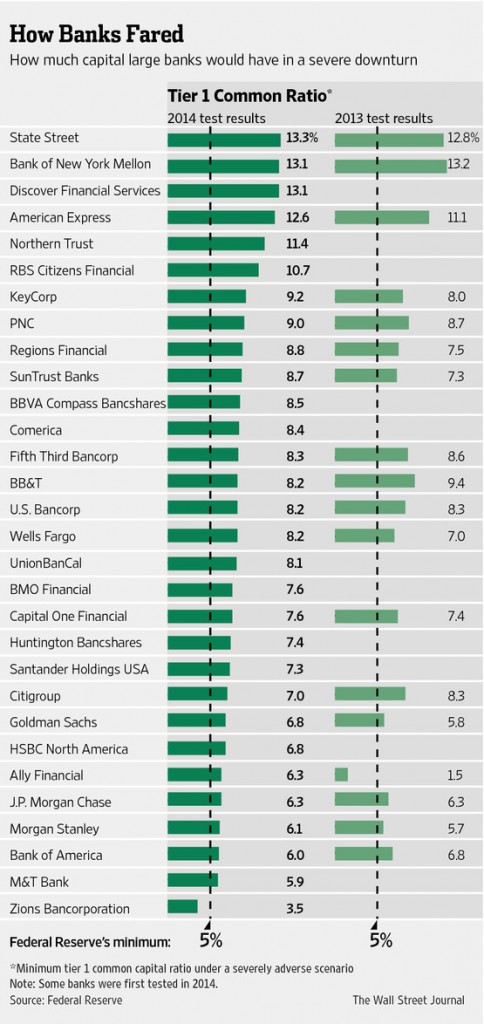 Next week we get definitive answers in terms of how much more money banks will be able to pay out to shareholders in the form of buybacks / dividends. Feel the excitement!
Source: