The current economic recovery is a lot like having tantric sex with Sting – it goes on forever and we're beginning to doubt whether or not there will even be a payoff at the end. There'd better be one, because his cologne is unbearable.
Anyway…
This month's report from the Bureau of Labor Satatistics, like last month's, pretty much sucked. The bright spot was a huge uptick in construction hiring (+48k) from December to January. Wonder how many of those hires were engaged in some sort of de-icing or snow-plowing activity…
Speaking of snow, lots of economists are blaming the weather for the overall weakness of the report and some others are pointing to the fact that the seasonal swing factor was really weird – if we had gotten the same benefit as they gave us last January, this month would've shown 265k adds rather than the headline 113k.
The important thing is that consensus doesn't believe it's awful enough to stop the taper at the March FOMC meeting.
Below is Bill McBride's updated chart of employment growth since the trough, we started from the bottom but, at long last, now we here: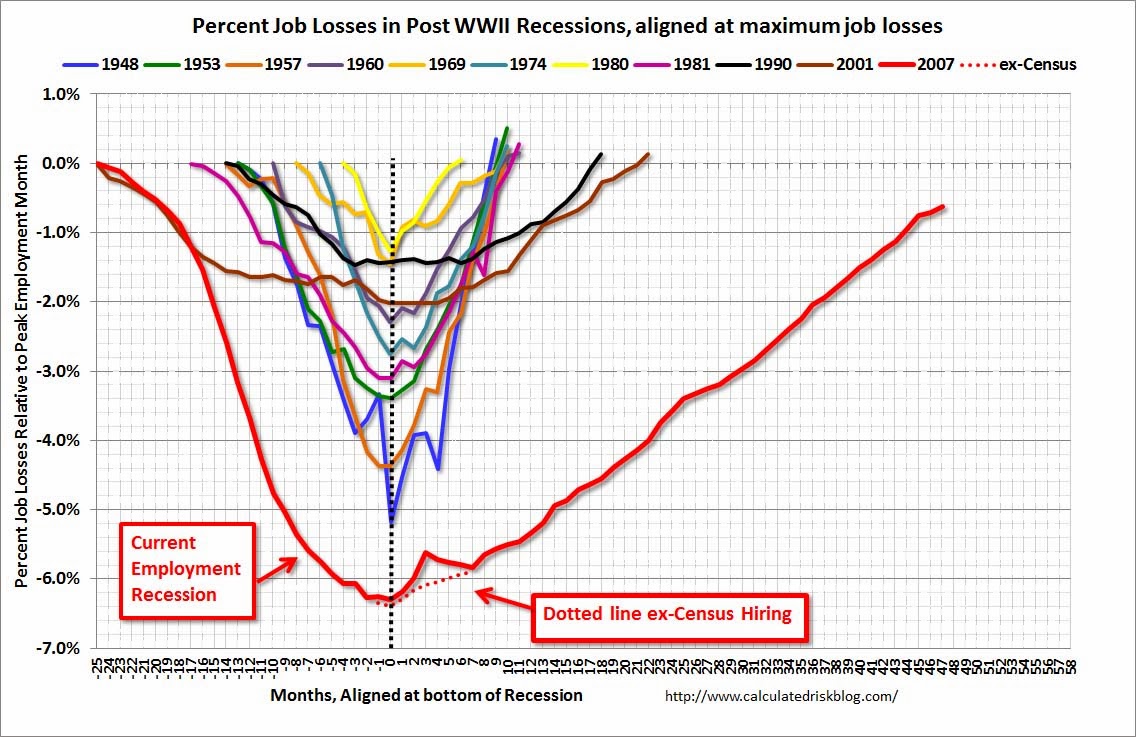 Sources:
Economists React: For Economy 'Winter From Hell' (WSJ)
Comments on Employment Report: Disappointing Payroll Number (CalculatedRisk)