I've been getting a bunch of fan letters and emails lately, which never fails to completely make my day, and this morning I got a really interesting one. A young man from California wanted to pick my brain so he sent the below, along with a stamped return envelope and a pen enclosed (which I believe was meant to close me on replying – mission accomplished). Looks like my name was filled in, I wonder who else got one of these?
Here's how I responded: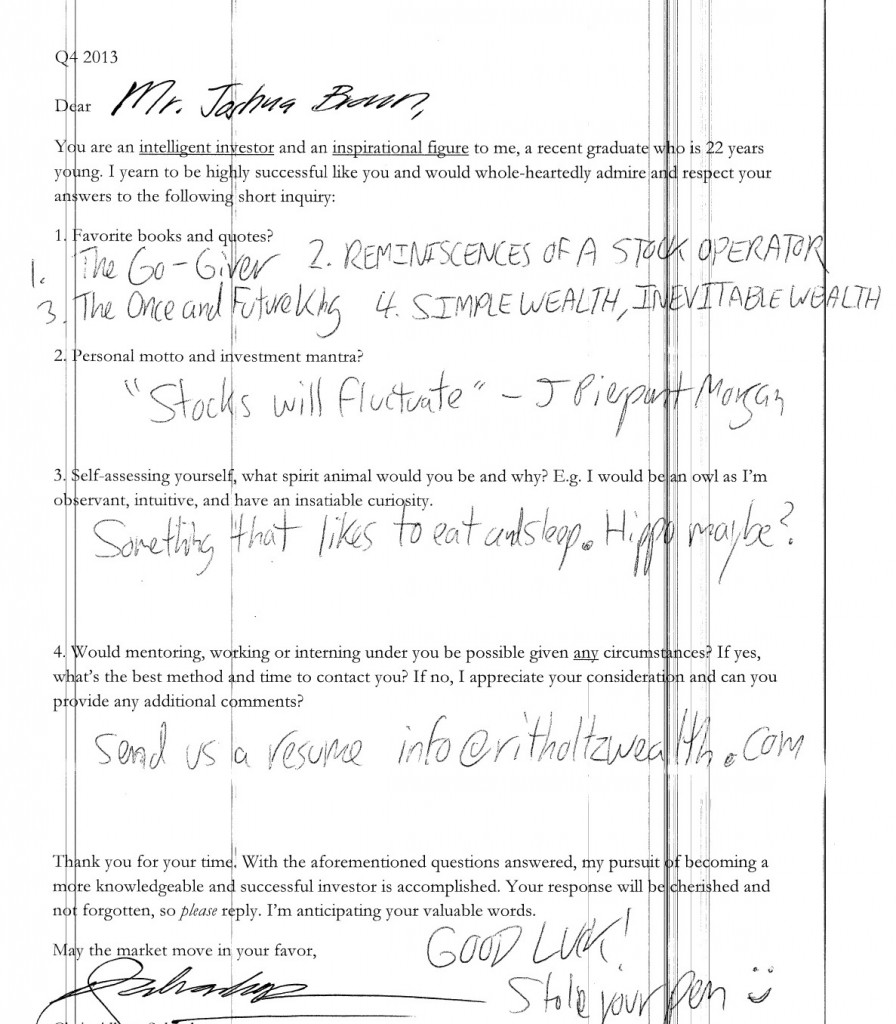 Hope this is helpful for him. I probably could've done a few pages on books but I think those four are a great start for anyone getting embarking on an investing career.