Advisors seem to be practicing what they preach based on this survey from Financial Planning Magazine and they are not chasing the stock market for their clients just because it feels good or they're worried about losing assets. At least they claim they're not…in actual practice, WTF knows?
Anyway, publication began keeping a "Retirement Advisor Confidence Indicator" and they've just updated it for December 2013. Below, I've selected for "Asset Allocation" and pulled the chart back a year. You'll see a cresting allocation to bonds but no measurable uptick in equity allocations. Anecdotally speaking, I'm not sure that I fully believe the respondents to the survey.
Advisor confidence was essentially flat in December, as advisors reported greater risk tolerance but stayed the course on allocations.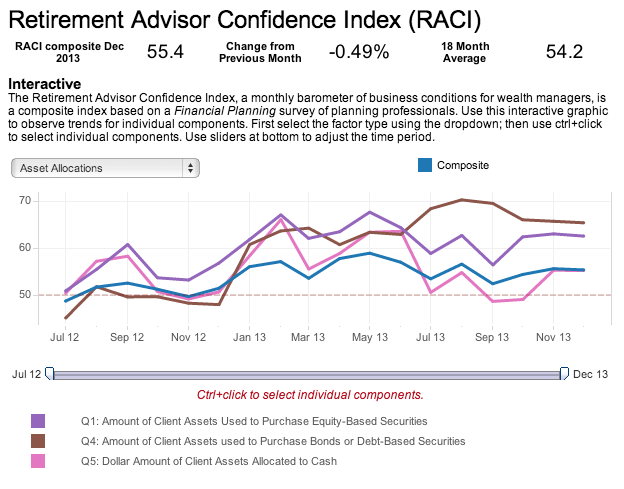 Source:
Risk Tolerance Jumps, But Advisors Stand Pat (Financial Planning)