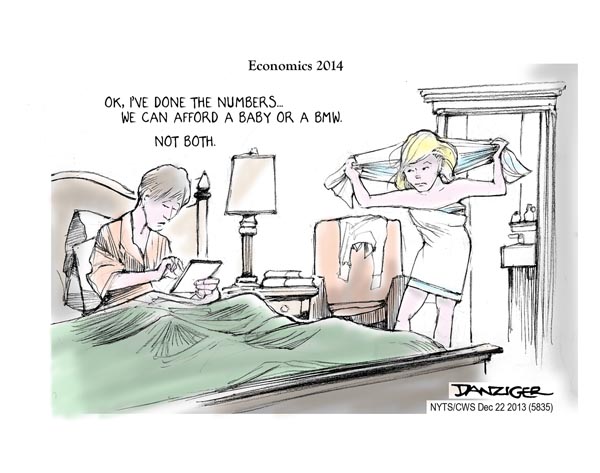 Funny 'cause it's true – but perhaps it's getting better:
America's baby bust is easing—but there are few signs U.S. women are having more children.

The nation's fertility rate flattened out in 2012, after four years of hefty declines, according to new data from the Centers for Disease Control and Prevention. The latest findings, which pushed the rate—the number of births per 1,000 women aged 15 to 44—to the lowest level on record, largely confirm preliminary figures released in September.
Source: