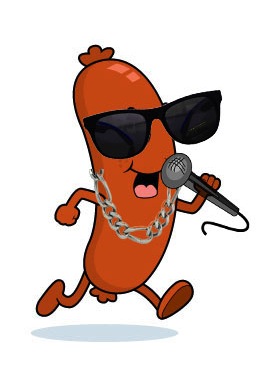 These were the biggest posts on TheReformedBroker.com this year, I'm really proud of them and when I look back, I realize how much I was helped just by writing them. The amount of thinking or reading and researching and soul-searching that goes into the blog is a big part of my investing process. It forces me to be extremely critical about my own thoughts and the way I present them, given how public this all is.
If you've been visiting me here this year, I hope some of this stuff was helpful for you. The below links are the posts that got the biggest response in traffic and sharing from you, the readers.
Thanks – Josh
***
The key to investing successfully this year was learning to let go of all the systemic risk terror and recognize what was really happening. Writing objectively helped me do that throughout 2012 and early 2013.
Escaping the Fear Factory (January 19th)
in which Downtown Josh Brown destroys the 1999 comparison (May 16th)
Remember This Moment (May 16th)
Reminder: Shit Gets Better (May 26th)
The Good News (or the predictability of wealthy white people) (January 2nd) 
I went to cash because (please check one) (September 17th)
It was also hard to buy in to the market this year for investors who had missed out, I empathize and tried to add some perspective.
My "Rocket Fuel" Thesis for the end of the year has panned out.
This might have been my favorite thing I wrote this year:
Optimism as a Default Setting (April 28th)
Jim Morrison once suggested, sometime before drowning in his own vomit, "Expose yourself to your deepest fear; after that, fear has no power, and the fear of freedom shrinks and vanishes. You are free." I agree with Jim and so I took the two things everyone was freaking out about and quantified them. By doing so, I learned a lot about true market risk myself.
A Field Guide to Stock Market Corrections (August 20th)
Everything You Need To Know About Stock Market Crashes (November 12th)
I tangled with the gold bugs big time this year but hopefully I got through to some of the more marginally attached investors. 74 comments on this bad boy:
God is Making Gold Crash to Test Your Faith (April 13th)
My response to the initial taper shock, and why I felt the Fed would be very gentle in its approach.
The End is Where We Start From (May 11th)
What's Wrong With You? (June 7th)
These were definitely the most fun, a map of how investors see the world and how Wall Streeters see the market.
The World According to Investors (July 7th)
Two-Word Investment Outlooks (January 2nd)
I talked a bit about why I blog and how it helps me become a better investor:
My Edge and the Crossroads (July 3rd)
My News Consumption Secret (April 14th)
The purpose of this site (January 13th) 
There was a huge debate about active versus passive investing on the financial web this year. I couldn't resist getting my two cents in.
Smart and Stupid Arguments for Active Management (June 2nd)
Persistence is a Killer (December 22nd)
This one was a guest post from an institutional investor who'd grown fed-up with high-cost, low-return complexity from the hedge funds he was forced to allocate to. It quickly spread like wildfire and the feedback was torrential.
Confessions of an Institutional Investor (August 8th)
In September, my partner Barry and I launched out own firm. It was one of the biggest moments of my life.
Fate or Destiny (September 9th)
I had some other major milestones this year, including my blog turning five years old (I'm ancient in financial web years, LOL)
I Am The One Who Blogs: TRB Turns Five (November 10th)
The Never List I published went viral beyond viral in the financial advisor community, the feedback was immense and gratifying.
It's always good to learn from the best of all time…
Bernard Baruch's 10 Rules of Investing (February 17th)
Ray Dalio Schools You on the Great Rotation Debate (February 2nd)
Nine Surprising Things Jesse Livermore Said (August 3rd)
Just How Good is Warren Buffett Anyway? (May 6th)
Finally, my year-end wrap-up of 2013's biggest investment trends.
Investment Fads and Themes, 1996-2013 (December 12th)