The airline stocks are up 100% this year, the top performing industry group of 2013. They've been despised by investors for so long that there's not even an airline stock ETF!
Analysts are projecting 20% earnings growth over the next few years – remarkable given the history of these companies having lost more money than they've ever earned in profits since the dawn of flight.
Where is this sudden jolt of profit coming from?
Two places – first, a ton of capacity has come out of the system through bankruptcies, cost-cutting and massive consolidation. When was the last time you were on a flight that wasn't completely packed?
And second, there's this: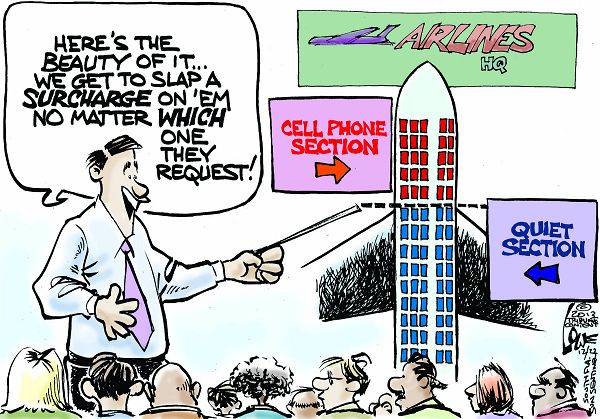 When you're up-charging passengers for oxygen and restroom access, it's hard to lose money.
Cartoon by Chan Lowe, Sun-Sentinel