Here's a throwback post from my old bomb-throwing days, hope you like it…
***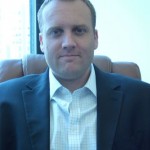 Hi, I'm Josh Brown.  You might know me from such shows as the Fast Money Halftime Report and Felix TV…
A recent disciplinary action by Finra has sent a warning shot across the bow at stockbrokers who sell private placements to customers without having done adequate due diligence.  As my friend Bill Singer puts it over at Forbes, "The warning to individual registered persons is that the days of your sleepwalking through these private placement deals is over. Where once your defense was 'hey, that's what they told me,' that will no longer cut it".
Because I'm in the business of helping people, I thought I'd offer up my own 3-step guide for stockbrokers when conducting due diligence on private placements:
Step 1:  Make sure you have a copy of the Private Placement Memorandum (also referred to as the PPM).  You're going to want to light this PPM on fire and drop it into a Hazmat dumpster at least five miles from your office.
Step 2: Tell the banker/firm owner/branch manager or whoever brought it to you to go fuck himself.
Step 3: Head over to Dunkin Donuts, get yourself a Coffee Coolatta.  Yes, I know they've got hundreds of calories – but you're worth it.  You've done some good this day.
Am I over-generalizing here.  No, not really.  There are a few things you'll want to keep in mind:
1.  Brown's Law of Product Compensation states that the more a broker is paid to sell a particular product, the worse that product is for their clients.  Private placements typically pay the broker somewhere between 7 and 10% commissions and often do so in such a way that it is hidden from the customer (taken directly out of the principle as opposed to added on top in a visible way).
2.  Can you imagine how many other people passed on this deal by the time it made it onto your desk, young stockbroker?  If it were any good, the company would never have had to resort to selling it through a retail brokerage firm and paying such a high selling concession!  Good deals get financed by family and friends and banks and professionals, shit deals get pushed on brokerage firm clients over a telephone.  FACT.
3.  Are you a stockbroker?  Good, then get back to broking stocks and leave the financing transactions to the bankers and venture capitalists who do this stuff for a living. You have no expertise in analyzing deals of this sort, it is not what we'd call a "core competency" for a Series 7-holding registered rep.  I know you want to be a player, but you're not.
I'm fortunate in that one of my first experiences in the business was as an intern at a firm where all the senior brokers (and their clients) got suckered by a massive private placement fraud.  I never sold one in my entire career as a result of having watched that go down.  Since then, I've seen hundreds of private placements touted to brokers, never once have any of them resulted in smiles.
I don't mean most privates didn't work – I literally and actually mean that I've seen a zero-percent success rate and a one hundred-percent failure rate.
The company that raises the cash burns through it or steals it.  Then the updates stop coming and the brokers are left taking calls from customers wondering what's up.  Then the phone line at the company is disconnected.  Then the customers go to the regulators and the brokers get jammed up.
Every single motherfucking time.  It never fails.
I've seen fast food restaurant privates, home improvement privates, luxury resort hotel privates, Chinese privates, celebrity media company privates, clothing company privates, oil and gas privates, coal mining privates and on and on and on.  The one thing they all have in common is that they failed.  You've probably had the same experience.
And this new private placement they're waving in front of you with the tantalizing 10% commission?  That one will fail as well.  It will not be "bought out" or "go public" or "become the next Apple" or anything like that.  It will simply be a 100% loss of principle for your client and a severed relationship and probably a mark on your license.  The company will vanish like the cast of Mr. Belvedere, never to be heard from again.
Broker-sold private placements are death.  I have a chapter in my book, Backstage Wall Street, called "Murderholes" which outlines all the investments that virtually guarantee a loss, private placements are in the pantheon.
I hope this has been helpful to you, ignore this guide at your own peril.
Read Also:
FINRA Warns Stockbrokers To Kick The Tires On Private Placements Deals (Forbes)
Venture, Angel or Private Placement? (TRB)
Buy the book, avoid the murderholes: