US stocks crushed the global equity markets this year and this kind of radical outperformance can frequently lead to investors abandoning their diversified strategies to run away and join the circus. I regard this as a bad idea, driven by images in the rear view mirror. See Why Bother?" Will investors take the wrong lessons from 2013?  and my mention in this weekend's Barron's for more on this concept.
So what is the case for international stocks? Well, they're cheaper and they're apt to pay out a lot of their earnings in dividends each year – and to grow those yields consistently thanks to local government taxation policies that discourage retained earnings in many cases.
Last month, BlackRock took a deep-dive into world dividend growers – stocks that are not only paying dividends now but that have to the potential to grow their payouts into the future.
They give us a few reasons to consider adding a world dividend growth equity strategy to our portfolios, here are the three I find to be most interesting:
1. World dividend stocks can do well in a rising rate environment: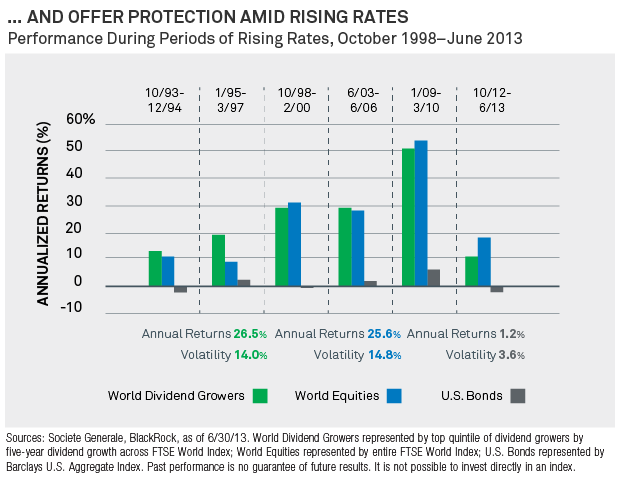 2. World dividend growers may be a better retirement income bet than bonds as rates rise and dividend growth rates do a better job keeping up with with the cost of living versus fixed income.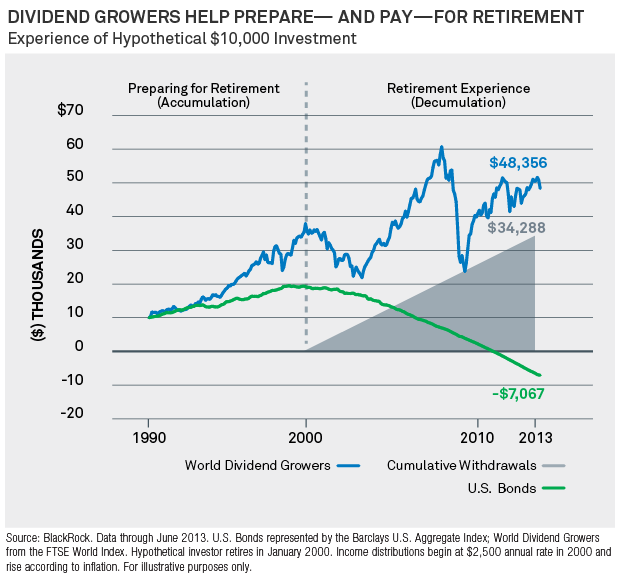 3. Global stocks are cheaper than US stocks by anywhere from 15 to 40% depending on which market and they're out-yielding our equities by 100 basis points.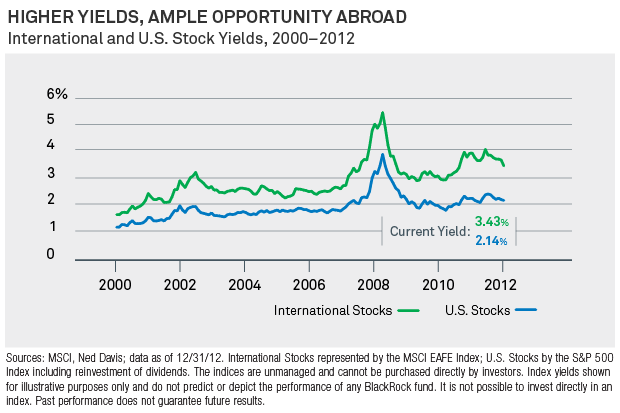 Source:
Read Also:
Will Stocks Enjoy Another Happy New Year? (Barron's)