Last week we were down four days straight on the S&P 500 going into the Friday non-farm payrolls report and the bears were finally feeling some breathing room. The jobs report print sucked all that oxygen out of the room as stocks erased just about the entire drawdown in eleven seconds after getting the number from BLS.
Here's my friend Dynamic Hedge:
Jobs and Taper

The employment report surprised by adding 203,000 jobs dropping the unemployment rate to a recovery low 7.0%. The report could not have thread the needle more perfectly. It was high enough to produce a sentiment boosting headline and low enough to stave off an undiscounted December taper. And we wonder why people love conspiracies.
…and the chart (S&P 500 futures) – as juicy a conspiracy theory as you're gonna see: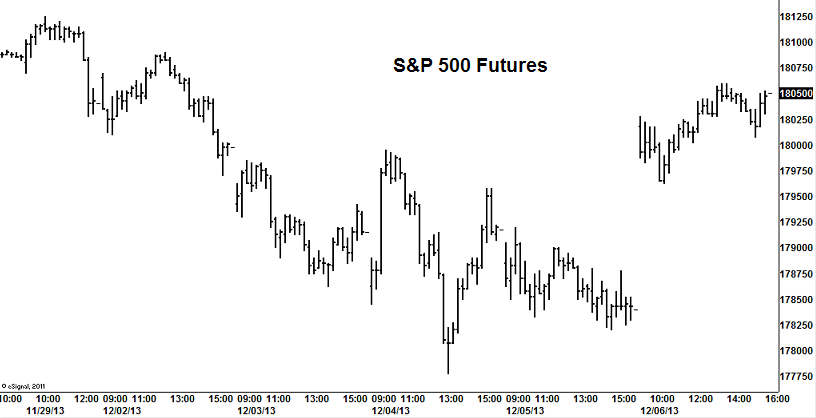 That gap was just a killer.
Source:
Marketview: Liquidity Needs (DynamicHedge)