This is one of the more hilarious charts documenting the impossibility with which price targets and market forecasts are made each year by Wall Street's analyst community.
Here's a Morgan Stanley chart via @ukarlewitz of Fat Pitch Financial: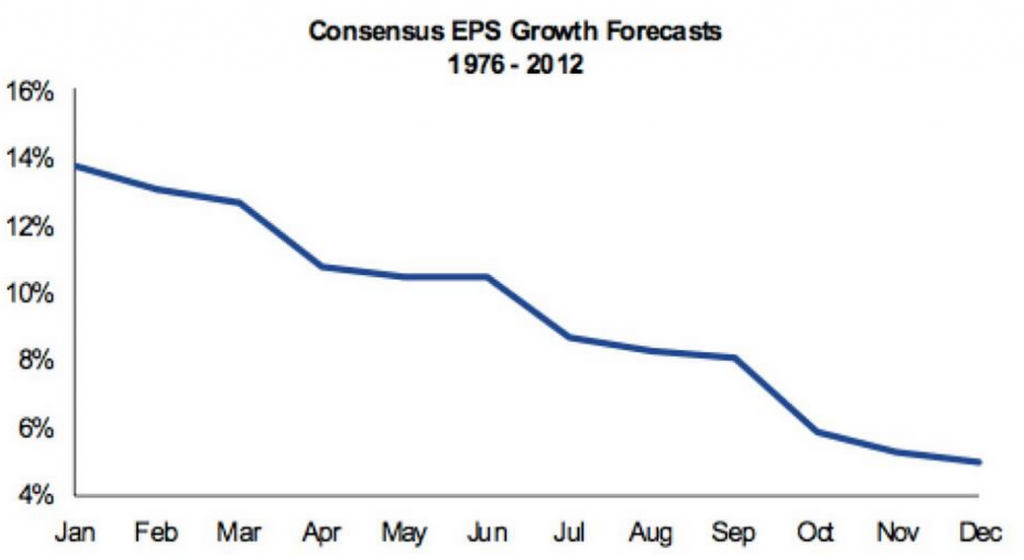 In other words, analysts' earnings forecasts are, on average, more than 50% higher than where they should be at the beginning of each year. Then, as reality takes hold, they mean-revert down to where they belong.
This data squares with what Morgan Stanley's outgoing strategist, Gerald Minack, admitted about his colleagues on his way out the door…
First, they are almost always wrong – almost always because they are too high. The initial forecast has been too low only twice in the history of this series; otherwise, it was too high. On average, the forecasts have been 61⁄2% too high one year ahead (that is, actual EPS were on average 61⁄2% below the EPS forecast a year earlier). The average error two years ahead has been 111⁄4%.

Second, forecasts for growth rates are also typically too high, with a larger error than for EPS levels. On average, forecasts have implied 151⁄2% EPS growth over the next 12 months; on average, EPS have risen 71⁄2%.
Minack's chart is also a gem: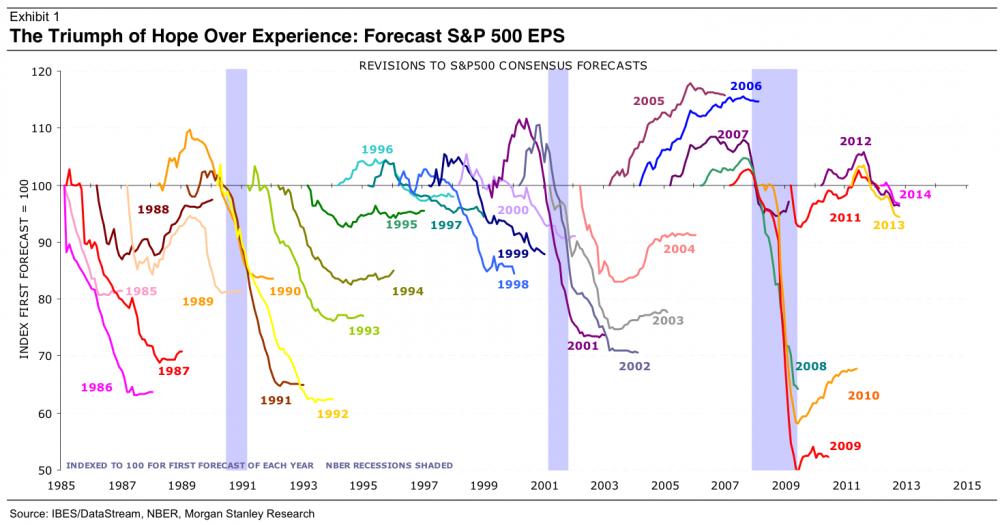 Baseline expectations for corporate earnings can be helpful – just don't get too excited about the outlook early in the year.