The technicians spent the year watching to see in which direction the "Japanese Trade" would resolve itself after a blow-off top in the spring followed by six months of consolidation.
For the uninitiated, the Japanese Trade is short Yen, long Nikkei, based on the alignment of the Japanese political establishment and the BoJ in the urgent need for cyclical growth.
It looks like this week we may have gotten the answer as to how that consolidation is resolving – and it's to the upside. The Nikkei is up 7.5% in the last week, pretty incredible move for a full country's worth of stocks. (Full disclosure, we've been long this trade all year and have added to it in Q3.)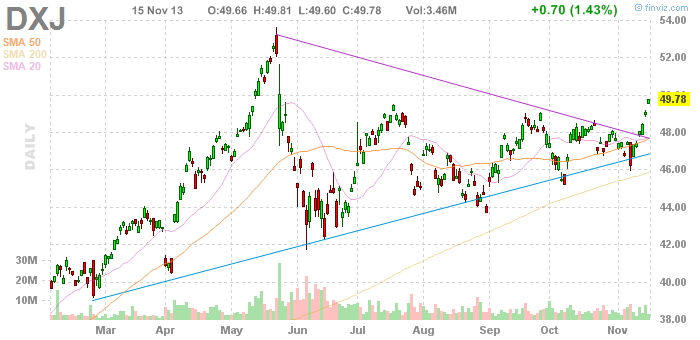 Low 50's looks to be pretty substantial resistance although the intermediate-term sideways-to-downtrend is finally broken.
We shall see how things play out into year-end.