CEOs are super-aware of their stock prices and tech CEOs especially so. Here's Reed Hastings, CEO and founder of Netflix, in an interview yesterday:
"Every time I read a story about Netflix is the highest appreciating stock in the S&P 500 it worries me because that was the exact headline that we used to see in 2003."
Here's what he's talking about, this insane monthly stock price chart for NFLX put together by TopStep Trader at StockTwits: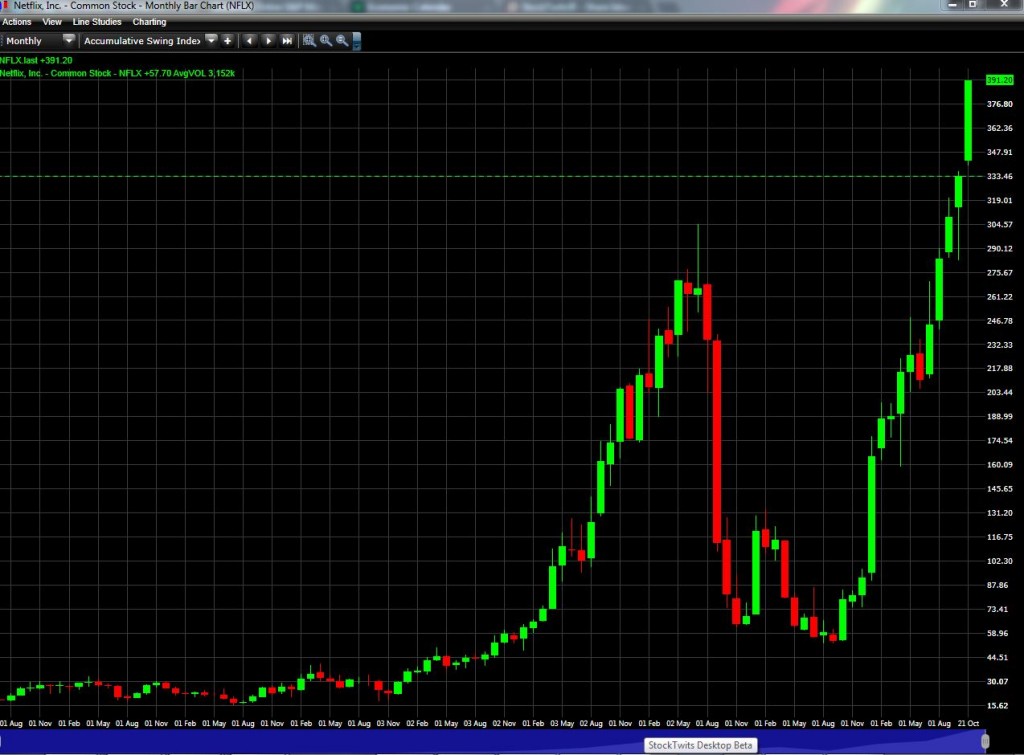 Mr. Hastings has absolutely crushed it and Netflix came back just when everyone thought they were dead. Now he should think about making some sales. If I were his advisor, I'd have had him on an automatic sale plan for the last few years so as to remove everyone's focus on his massive holdings.