Barron's polled a 135 money managers, large and small, around the country for their cover story this week and the consensus is – hang on to your hats – bullish and cautiously optimistic.
The gist of the piece is that there's nothing else worth buying besides stocks and that next year we should see an actual expansion of the economy once fiscal drag rolls off. Also worth noting, my Buy Europe trade – a highly unpopular one when I trotted it out this past spring – is now the belle of the ball. Recent performance will do that sort of thing, everyone wants to show that they were onto it too.
From the below graphic, we can also can detect the continuing love/hate relationship for Apple and the fact that a majority of these managers are value-oriented as opposed to growth or momentum-oriented, how else to explain this dislike for Tesla and Netflix? And yet, despite their feigned dislike for high-multiple, high beta stocks – 32% view technology as having the best prospects of all the sectors over the next six months to a year.
Forgive me for looking for consistency…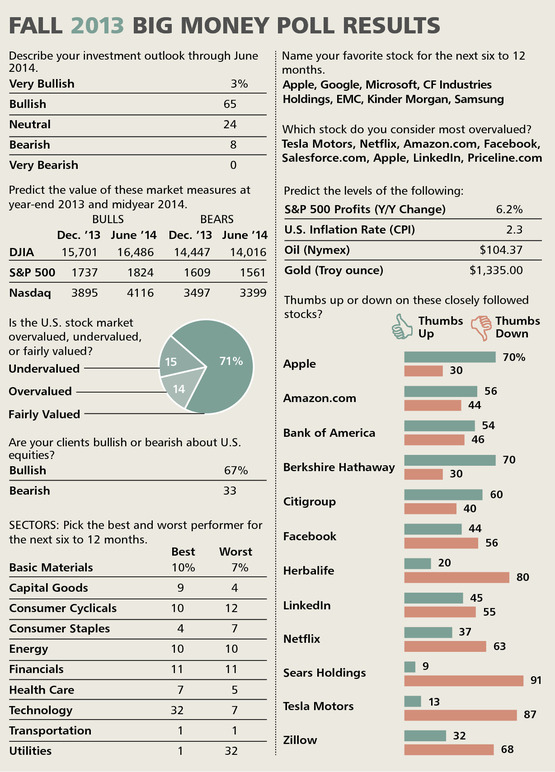 Source: