Anytime you're at or challenging new highs, you want to be aware of market breadth – how many stocks are participating in the rise versus how many are not. In hindsight, the great tell of the market peaks of 2000 and 2007 was undoubtedly the narrowing of leadership up until the point that only a handful of stocks were still carrying the banner.
Bank of America Merrill Lynch's Stephen Suttmeier looks at the market's advance/decline line for both the NYSE and the S&P. In addition, he checks out the A/D line for the 15 most active stocks:
Market breadth based on the stocks only
advance-decline lines is bullish.

The advance-decline line of the 15 most
active issues by share volume remains
bullish and unlike the S&P 500 has yet to
break the uptrend from November 2012.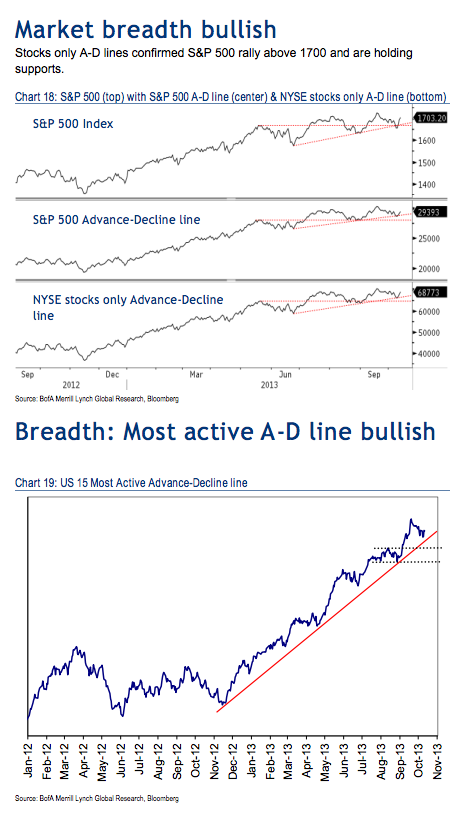 Source:
Bank of America Merrill Lynch