The biggest headfake for investors of the entire year occurred on September 18th when the FOMC shocked The Street with its No Taper decision. Virtually no one expected it and the initial reaction that day was a massive, high octane rally across the entire spectrum of risk assets.
But it was a false move, it represented the peak of the summer rally.
I'm in the Good News is Good News camp and I wasn't thrilled to see the Fed undermining what little confidence existed by punting on their first chance to take us out of the psychological red zone. Good luck producing true animal spirits and confidence when you can't even reduce monthly bond purchases by even a fraction.
Here's how asset classes have fared since that supposedly "good" news came out: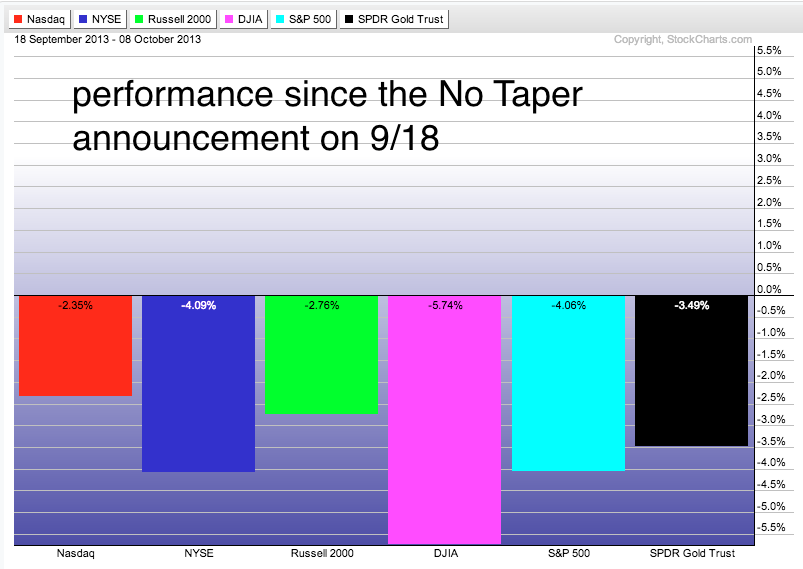 Any trader will tell you that rallies don't end because of bad news. They end because good news is not reacted to the way you'd expect and people begin to scratch their heads and rethink things. I'll give you another example – last night the news went out that the dovish Janet Yellen was official for the Fed chairmanship. Markets are selling off on that "good news" as well.
Of course, the shutdown certainly isn't helping matters much either.