Which sectors, strategies and asset classes have performed well or poorly thus far in 2013?
Goldman's Chief Strategist David Kostin published the below chart, via Matt Boesler at Business Insider: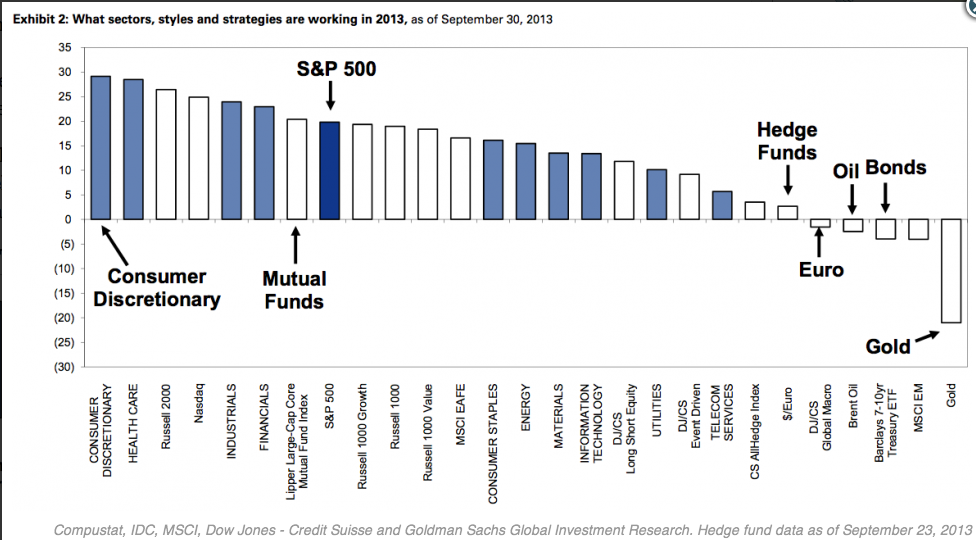 What stands out the most to you? How did the performance in these asset classes play out relative to what you'd thought in January? What has been the biggest surprise so far?