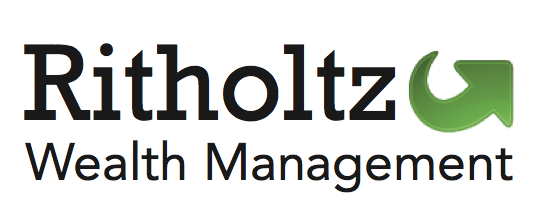 Success in any endeavor depends on the degree to which it is an expression of your true self.

– Ralph Marston
Five years ago this fall, I started The Reformed Broker blog in the midst of the Lehman meltdown, the credit crisis and what generally felt like the end of the world on Wall Street. One of the primary reasons I had come through it all okay was that I was reading The Big Picture site and keeping myself informed thanks to the landmark news-and-opinion work being done by Barry Ritholtz and the contributors to his blog.
While the mainstream media and Wall Street's blindingly conflicted research seemed to be two steps behind during the entire global meltdown, the proto-financial blogosphere seemed to be getting out in front of it. This loosely-affiliated band of trader-writers, rumor-parsers and prolific industry skeptics had managed to tell the truth in real-time – before it became good SEO / CPM business to do so.
My fellow up-and-coming financial writers from that era – Tyler Durden, Joe Weisenthal and the rest of us who first came online circa 2008 – were all inspired by Ritholtz and his generation of bloggers (Eddy Elfenbein, Yves Smith, Howard Lindzon, Jeff Miller, Michael Shedlock, etc) to some extent.
If you had told me then that I would one day be co-founding a wealth management firm with Barry Ritholtz, I would have thought you were crazy.
And now here we are…
Our new firm, Ritholtz Wealth Management, goes live today – we are a Registered Investment Advisory (RIA) firm located on Park Avenue in Manhattan. With this launch, we are doubling down on our clients: the new firm is entirely and exclusively focused on financial planning, wealth management and ensuring that each family and foundation we're responsible for reaches its specific goals.
We're making a big investment so that we can provide the very best service and expertise to the customers who entrust us with their financial wellbeing.
I want to thank my teammates Michael, Kris and Cait, not to mention our consultant Jonathan, without whose tireless and meticulous efforts this could not have happened. There is no group of people I'd rather be launching with. I also want to thank our clients for bearing with us during the brief transition. Also, the TD Ameritrade Institutional staff has been incredible with their support, we couldn't ask for a more engaged or helpful custodian partner.
Lastly, thank you to Fusion Analytics for three great years, special thanks to Kevin, Mike, Joseph, Joe and Craig for everything. I'll miss working with you guys.
It is both an amazing and challenging time to be in the wealth management business. There are several major crosscurrents and trends underway that will require a critical combination of skill, wisdom, intuition and alacrity.
10,000 people have been turning 65 years old every single day since January 2011, and this will continue for the next 17 years. US households now have $32 trillion in investable assets, up 100 percent since 2002 and 10 percent higher than the previous peak in 2007. Americans collectively have another $14 trillion in retirement plan assets, up 75 percent over the last decade. We believe that much of this wealth is wrongly allocated, underinvested, over-charged or just generally neglected and mismanaged.
In 1980, 40% of workers had a pension or some other kind of defined benefit plan – in essence, their retirements were mapped out for them and guaranteed. Fast-forward to the present and we find that just 15% of Americans have defined benefit retirement plans, almost everyone is now on their own to make their money work – and, in most cases, completely unqualified to do so.
On top of that, retirees are no longer leaving work at 65 and dropping dead seven years later. We're living longer, more active retirement lives – and this costs money. It means that what used to be considered conservative – fixed income-heavy portfolios designed for minimal volatility – is now a recipe for disastrous declines in purchasing power.
A retiring couple that wants to spend $8,000 per month over the next 20 years, above and beyond social security, needs a starting portfolio value of $1.3 million (assuming a 6% annual rate of return). And yet a large number of affluent or even wealthy households fail to grasp this concept, opting for near-term "stability" while jeopardizing their lifestyles in the years and decades to come.
In the meantime, the universe of investment products and strategies is growing more multitudinous with every passing month, while the media gets louder and more misleading. The vast majority of the financial services industrial complex benefits from obfuscation and confusion; it is lined up on the other side of the field against you, their customer-counterparties.
Our mission, then, is clear: We are here to help clients navigate the complexities of the present while preparing them for the future – with the Big Picture in mind at all times. Our job is to build successful, goal-oriented investor portfolios with an emphasis on historical context, situational awareness and common sense.
The work begins now – here we go!
***
For more information on how we help people invest and plan their futures, visit ritholtzwealth.com.